7 Reasons to Be Excited for College ...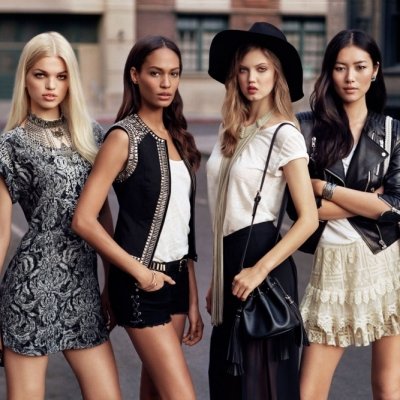 There are so many reasons to be excited for college that once you arrive, you'll wonder what you ever worried for! Sure, college will be a lot different than the past 18 or so years, but the pros of college definitely outweigh the cons. If you're a graduating senior and you're scared to your core about beginning college in the fall, consider these reasons to be excited for college!
1.

Fresh Start

One of the main reasons to be excited for college in my opinion is the opportunity of a fresh start. In high school, you can get kind of stuck in a rut. Your group of friends, your reputation, your after school activities... they're all pretty stagnant. If something is wrong in your hometown, you'll especially want to get a fresh start. And college is where you'll find just that!
2.

New Family

In college, you'll find a second family. Of course, you can't replace your blood family, and living away from them for the first time won't be easy. However, you'll find a way to cope by making friends as close as brothers and sisters. Whether you join a sorority, club, or simply become extremely close with your roommate, you're bound to discover your second family in college.
3.

Different from High School

I don't know about you, but high school has not been the greatest experience for me. It had its highs and lows, but in general, what kept me going most often was hope for a better tomorrow. That's because I know college will be immensely different from high school. Professors are different from teachers, living in a dorm is different from living with your family, and the overall atmosphere of a college campus is different from a high school campus.
4.

Freedom

College doesn't mean total freedom- I mean you're still only 18, and college campuses don't have their own sovereign law. However, you'll have a lot more freedom in college than in high school. From choosing your own schedule to staying out all night curfew-free, college guarantees more freedom!
5.

Greek Life

One of the things I look forward to most in college is the Greek life. I come from a family of all girls, and can't wait to join an extended family of sorority sisters. Greek life organizations are notorious for throwing amazing parties, and providing students with life-long friendships. So get excited!
6.

Decorating

If you've been itching to redecorate your room since the start of high school, but never quite got around to it, here's your chance! Living in a dorm, you'll have a blank canvas you can decorate. For fun DIY ideas for your dorm, check out our article diy.allwomenstalk.com
7.

Beginning of the Rest of Your Life

High school is an incredible opportunity to explore a variety of majors, do some self-searching, and generally learn a lot of information. But it's just a sneak peak of the real world, which begins in college. You'll do all the same things in college, but at the same time you'll be figuring out bills and debt, working, and planning your future. It's scary, yes, but more than anything exciting! You've been preparing for your life for 18 years; now it's time to get the show on the road!

Every graduate can look back and remember how nervous they were before attending college. But once you consider all of the reasons to be excited for college, it will become difficult to look at college with anything other than a positive attitude. Why are you excited for college?

{{#comments_count}} Show Commnents ({{comments_count}}) {{/comments_count}}