7 Ways to Make Your College Application Stand out ...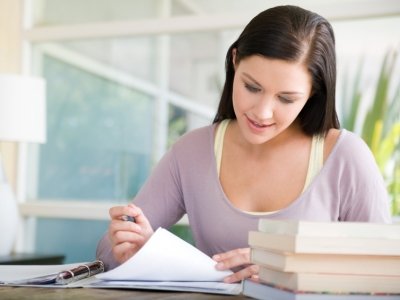 If you plan on applying to a competitive school in the future, it's probably wise that you figure out ways to make your college application stand out now, so that you're not stressing over becoming a shining student during senior year. There are several ways you can make your college application stand out, but some are more effective than others. Here are just a few ways to knock the socks off the admissions officers at your college of choice!
1.

Write an Amazing Essay
As colleges become more competitive, essays carry more weight. So if you really want to make your college application stand out, you need to write an amazing essay! There are several ways to accomplish this, but ultimately you need to make your essay personal, confident, and polished. Your essay is the place to separate yourself from "the numbers" like GPA, SAT and AP test scores, which whether they help or harm you probably don't accurately describe you. That's why your essay needs to knock the socks off of the admissions officers if you want to make your application stand out!
2.

Be Active in Your Community
Throughout high school, it's important to be active in your community if you want your college application to stand out. You should accumulate as many volunteer hours as possible during high school, to prove to colleges that you care about making the world a better place. Colleges don't want just good students; they want well-rounded, conscientious citizens who will benefit their campus environment. And in order to prove that you fit that description, you'll need to be active in your community! So put on an apron, head to your local soup kitchen, and start making a difference!
Leadership is an invaluable trait that colleges look for in their students. Displaying leadership tells colleges that you know how to take initiative and commit to the people who look up to you. Luckily, high schools offer several leadership positions from choir, to sports teams, to clubs. Once you find your niche, it will be relatively easy to climb your way to the top of the food chain and become an officer!
4.

Think Extracurriculars!
If you have no extracurriculars, your chances of getting into your dream school diminish considerably, but don't worry! Extracurriculars come in so many shapes and sizes that nearly everyone can find the perfect one for them. Once you discover a club, sport, or art that you're passionate about, you can pursue it and become a more well-rounded young woman. And colleges love that!
Scoring high on the SAT and ACT is no easy task, that's why students need to be thankful for superscoring! Superscoring is a common practice among students who have taken the ACT or SAT more than once. Let's say you took the SAT this March, and scored a 510 math, 520 in critical reading, 540 in writing. Then October comes around and you decide to retest, then earn a 500 in math but 560 in critical reading and 590 in writing. Superscoring means that you can take your first math score and combine it with your reading and writing scores from your second test date, taking your SAT score from a respectable 1570 to an impressive 1650! Superscoring can be helpful in making your college application stand out, so check and see if your intended college accepts superscores!
6.

Get Recommendation Letters
Great recommendation letters are critical to making your college application stand out! You should select teachers and mentors to vouch for your good character and natural abilities in your recommendation letters. This will help construct a more complete picture of who you are without forcing you to boast about yourself in your college essay.
In your college application essay and in interviews, if the college recommends them, it's important to be yourself. Admissions officers are an intuitive bunch, and they'll know if you're faking it. Plus, you're best at being yourself, so your writing and speaking will be most effective when you're using your own voice! If you're meant to go to go to a certain school, you'll do it by being your awesome self, who will definitely be able to impress the college of your choice!
Today, universities and colleges are extremely impacted, which means it's your job to make your application stand out and give yourself a better shot than the rest of the many qualified applicants. Which of these tips will help you do that? What other tips do you have for teens who want to make their application stand out?
{{#comments_count}} Show Commnents ({{comments_count}}) {{/comments_count}}