7 Ways to Make the Most of Junior Year ...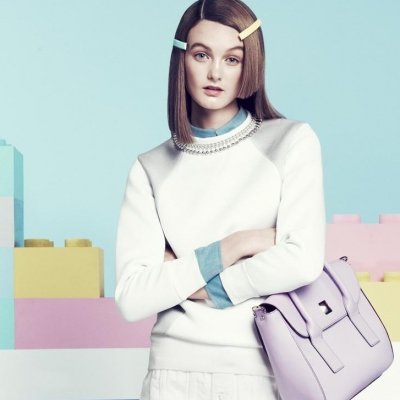 There are a few things you can do to make the most of junior year. To have a great year, of course you need amazing friends by your side, but you also need to help yourself out. Consider these ways to make the most of junior year so that senior year will be a breeze!
1.

Study for Standardized Tests

A key component to making the most of junior year is studying for standardized tests. This year you're going to be bombarded by tests - the SAT, ACT, TOEFL, A Levels, and more, depending on where you live and where you are applying. If you want to perform your best, you'll need to start learning test strategies and studying early on. As in now! So enroll in whatever classes you can, buy study guides, or search online for free help. That way you will earn scores you can be proud of!
2.

Get to Know Your Teachers

Your junior year teachers are going to be really helpful to you in the future, so it's a good idea to get on their good side now. Later, you'll need them to advise you on college decisions, write you letters of recommendation, and review your college essays. So buddy up with your teachers; that way they will aid you eagerly!
3.

Visit Colleges

If you plan on attending a college or university after high school, it's a good idea to start visiting them now. This can mean a fun road trip or weekend getaway with your family, as well as help you make some important decisions during senior year. It's important to attend a school where the vibe is comfortable for you; after all it will be your home for the next four years!
4.

Get Your License

An important rite of passage many people can take advantage of during their junior year is driving. If you are at an age where you can legally drive, what are you waiting for? With your license, you will have many more freedoms and experience the first real taste of independence. Plus, if you get it out of the way now, during college you won't have to be "that friend" who is always asking for rides.
5.

Go out Often

With your spiffy new ride, you should go out as often as possible! Your high school experience is nearly over, and soon you and your friends might be separated. It's time to live it up with your besties, paint the town red, and make memories. Of course, you need to be safe and smart, but also enjoy your youth.
6.

Focus on Grades

Before you get carried away by fun, remember to focus on your grades. Colleges expect you to be serious about school this year, before senioritis really sets in. So, before you go out with friends, make sure your homework is done and you're all studied up. It's great to have fun now, but you also need to think ahead.
7.

Go to Dances

Generally, schools open up more dances to upperclassmen. That and the fact that high school is nearing its end for you means that you should go to as many dances as possible. If dances aren't your thing, make up your own dance alternatives! Host a girl's night in or go out with friends. Either way make sure you're always making memories.

Once junior year hits, it becomes clear that high school will end one day, too. But before you get prematurely sentimental, consider all these ways to make the most of the upcoming school year. What other ways do you plan to make this year count?

{{#comments_count}} Show Commnents ({{comments_count}}) {{/comments_count}}