Town Helps Homeless Teen Go to College 📚✏️ ...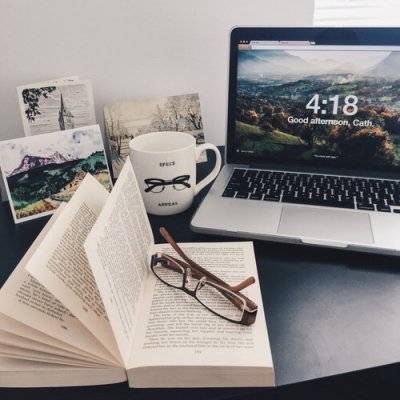 He arrived for his second semester at Gordon State College in Georgia with only his little brother's bike, two gallons of water, a tent and a box of cereal. Fred Barley is homeless and at age nineteen, he just wants to finish college and go to med school. When police found him in the bushes, they paid for a hotel room for two nights. A Go Fund Me was set up by a local resident, netting Fred nearly $50,000 in just two days. Other people in town came forward and gave him a job, school supplies, clothes and his very own bike. Fred is understandably overwhelmed, but very thankful for the community he now calls his home. Thanks to the town, he'll be able to work toward his goals and reach his dreams. Many other teens find themselves in financial straits when it comes to paying for college. Here are some tips to help make it easier to afford a higher education.
Grants differ from loans in that you don't have to pay them back. It's like free money! However, you have to do some legwork to benefit. You'll need to fill out a FAFSA form, which will match you to grants that you're eligible to receive. You can apply the money directly to your tuition. If there's leftover cash, you can use it for housing or textbooks.
2.

Start at a Community College
Four year universities tend to be more expensive than the smaller community colleges. Starting out at one of them and knocking out your core and required classes, then transferring to a larger university to finish the classes for your major still gets you the big name degree, but saves you a ton of cash.
Most teens are ready to move on and leave home once they finish high school, but the cost of living in a dorm is getting higher every year. Consider spending the first couple of years in your parent's basement and save all that money so when you are ready, you can move out without worrying that you won't be able to pay for it.
4.

Move to Another Country
Many times, the cost of attending a university in a foreign country can save you tens of thousands of dollars. By moving to England or Germany, you can still get the degree you want and save yourself loads of cash in the long run. Of course, you'll have to apply and find a place to live, but you should come out ahead when all is said and done.
Yes, girls are welcome in most branches of the Armed Forces and can now even fight on the front lines. Joining up can get you a lot when it comes to your education. In some cases, you can get free tuition, free housing and a monthly stipend to cover other costs, simply for signing up for a certain number of years. When you get out, you'll have a degree and a ton of life experience.
6.

Take Advanced Placement Classes in High School
If you're still in high school, take as many AP classes as you can because they can help you test out of courses when you get to college. Taking summer classes and increasing your course load once you get to college can help you finish in fewer than four years, saving you loads of tuition and housing expenses.
Yes, having a job can help you make ends meet, but getting a specific job might also get you some tuition benefits. Some employers offer their workers tuition money so they can further their career and move up the ranks. Starbucks is one that does so, but there are many others that can help you get through college without going totally broke.
Are you in college or getting ready to go? How are you going to afford it?
{{#comments_count}} Show Commnents ({{comments_count}}) {{/comments_count}}