There are tons of places to shop for prom dresses, but they don't all offer the most stylish dresses or most desirable deals. It's important to keep your eyes open for the perfect dress- because it is out there! But you need to know the where to look. Since not all stores are created equal, here are a few of the best places to shop for prom dresses.
Table of contents:
1

Prettylittlething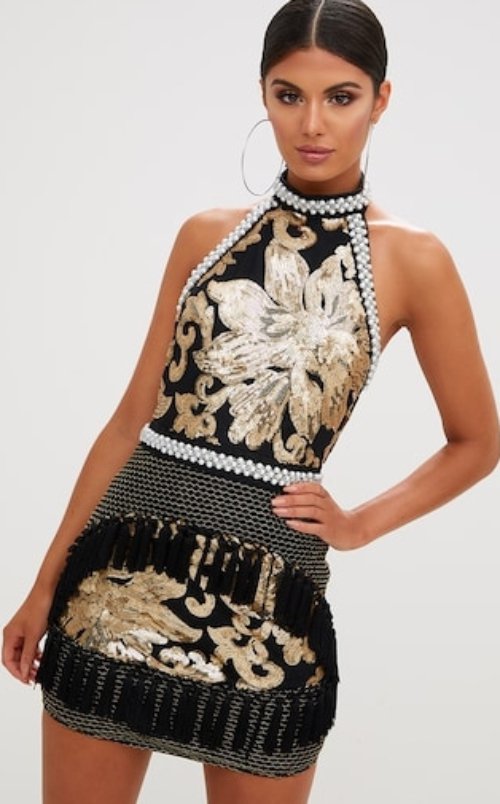 If prom to you means sparkle and glitter, head for prettylittlething.us Whether you want all out glitz or subtle glamour, the range of short to long dresses is superb. If you want to look sexy-grown-up, you'll love the slinky numbers. And the best thing - all very affordable. There's a fabulous range of prom accessories and some plus size options too.
2

MACY'S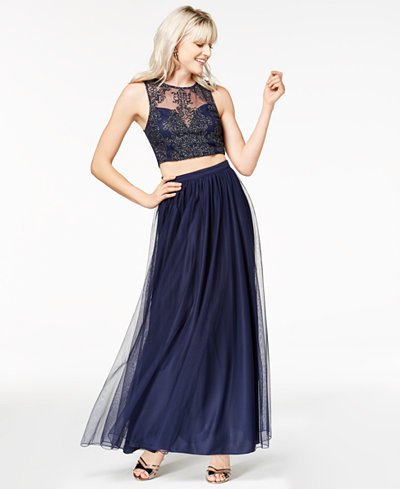 If you decide to go to the mall to hunt for prom dresses, odds are you'll run into a Macy's. Don't overlook this store that you usually shop at for everyday necessities like shoes and makeup! Macy's is also host to many fabulous prom dresses! macys.com
3

Asos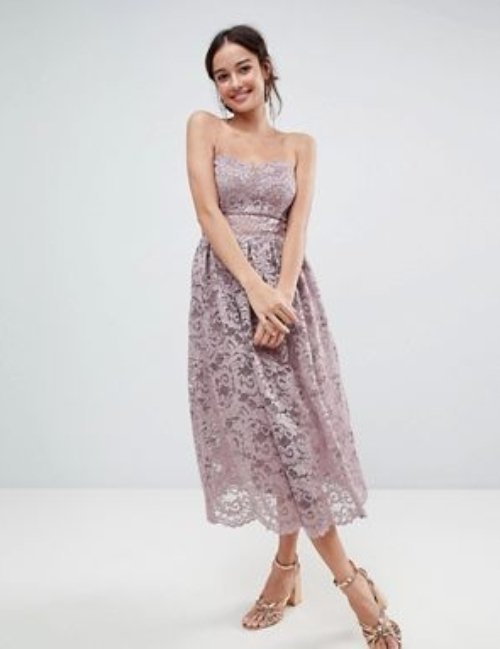 Although ASOS might be considered mainstream these days, it is one of the best places to shop for prom dresses. There are pages and pages of uniquely delicious designs in all lengths to suit all budgets. Easy search options are great too. Asos.com
4

Rent the Runway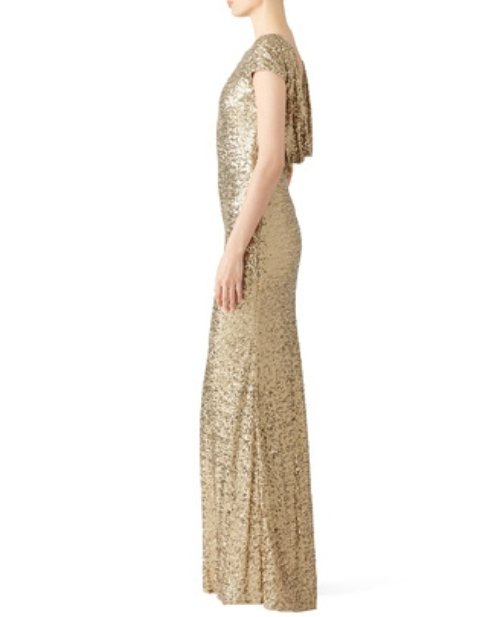 Do you dream of a designer prom dress? If you want a real showstopper that no other girl could possibly wear to the same prom, get browsing at renttherunway.com. At this site you can rent a designer prom dress for a fraction of the retail cost. If you're not going to wear this dress again, why not rent it for a night and send it back when you're done? Look out for special offers as there's usually 20% off your first order.
5

JC Penney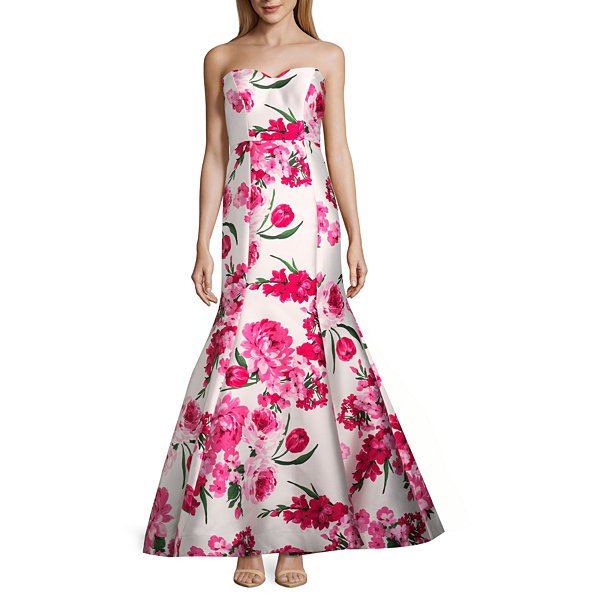 A common answer to where to shop for prom dress is a department store and you can easily find your ideal prom dress is JC Penney. This store offers several fashionable prom dresses that will complement your body so well! As an added bonus, JC Penney dresses are fairly reasonably priced, so your parents won't go ballistic when you show them the price tag on your dream dress if it's from this store. Despite their competitive prices, these dresses will look fabulous on you and help make sure your prom is a night to remember! Go to jcpenney.com
6

Nordstrom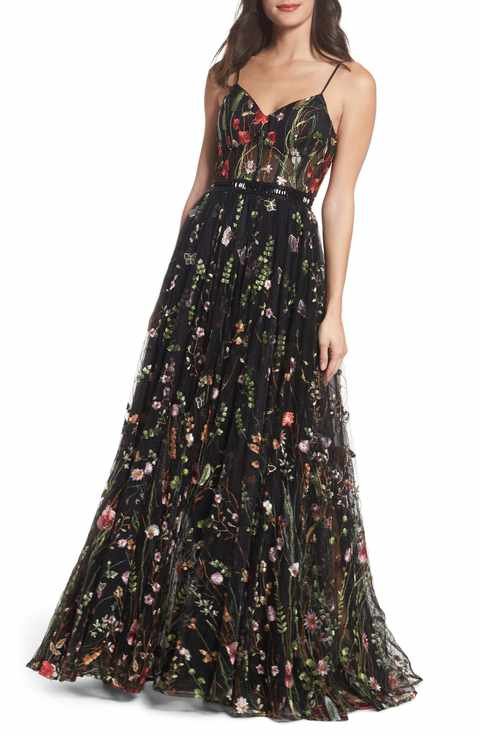 I've grown up with Nordstrom, because it's my mother's favorite store of all time! But I've grown to appreciate it too, and for more than just everyday basics! Nordstrom carries a variety of formal dresses that deserve your attention. They have styles and colors that will complement any and every girl, making her fit for the title of prom queen! So if you're still searching for the perfect dress, check out Nordstrom in store or at their website: nordstrom.com
7

Modcloth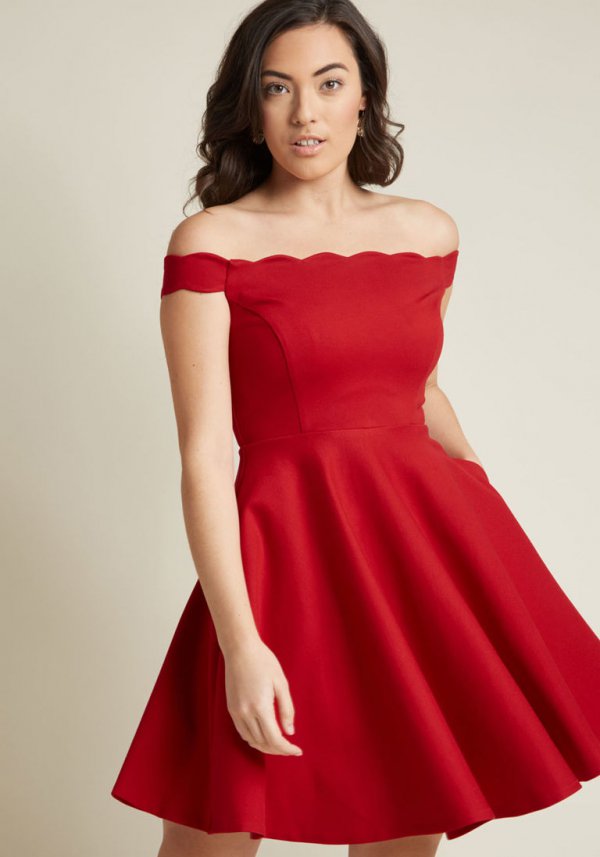 If you're more of a trendsetter than a trend follower, you should check out Modcloth's selection of prom dresses. Modcloth has a gift for producing stylish, vintage dresses for casual occasions as well as formal events. If you want to stand out at your prom, you can find dozens of charming Modcloth dresses here: modcloth.com
8

Promgirl.com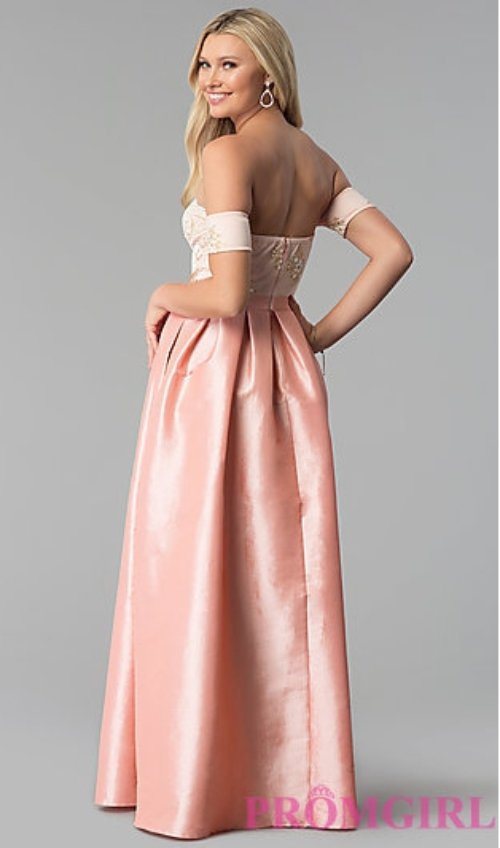 When "prom" is in a store's title, you know it's great place to shop for prom dresses. When you're looking for a wide variety of affordable prom dresses, look no further than Promgirl! This year, they have over 3,000 styles of prom dresses ready to be shipped to your doorstep at the hit of a button! So what are you waiting for? Search promgirl.com and see if you don't find the dress of your dreams within a few seconds!
9

Boohoo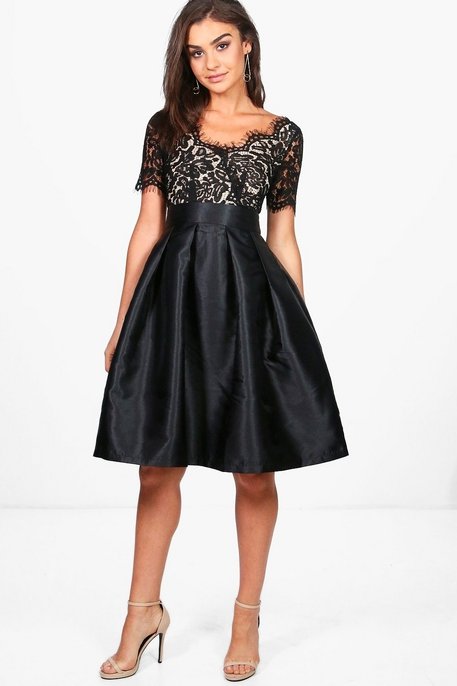 A prom dress for the girl with an edge? the place for you is boohoo.com Prom dresses at Boohoo start at as little as $16 and they also have a wide variety of plus-sized styles. You should be able to find a unique and chic dress at Boohoo.
Prom may be the most memorable night of a teenage girl's life. So if you're approaching prom, you'll want to do everything possible to make the night magical! And the first step in doing so is finding the perfect dress! Which of these stores, or any others, do you think offer the best selection of prom dresses?
Please rate this article