If I could rewind to the summer before I headed off to college, I would shop for dresses for sorority initiation and ceremonies. To be fair, I was not planning on rushing a sorority, and when I did, I regretted not bringing many 'event' dresses. Here are some gorgeous dresses for sorority initiation that you should check out:
---
1

Eliza J Eyelet Lace Shift Dress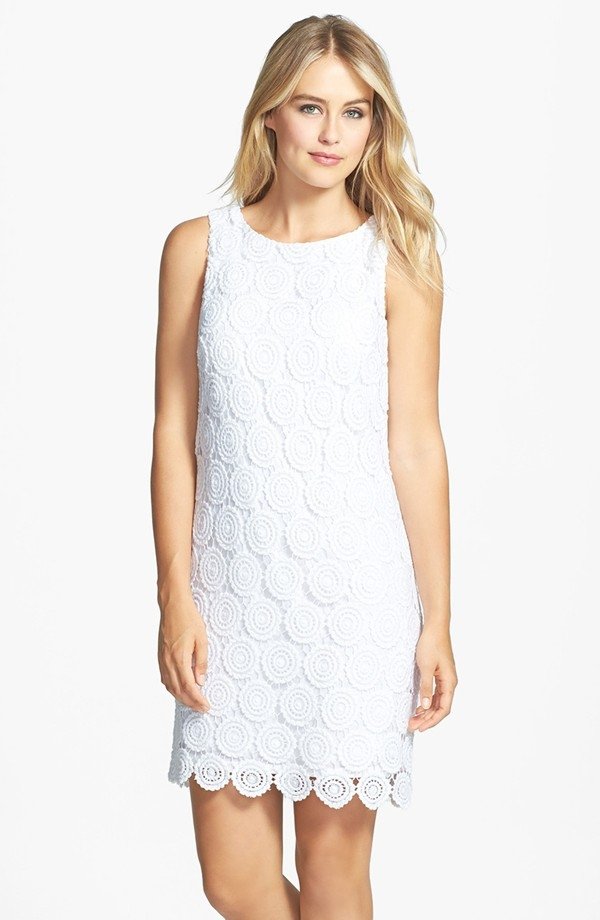 For my sorority's initiation, I decided to go more conservative because it was a really serious event. You don't have to though – just don't wear something that you would wear to go clubbing. This is one of my favorite dresses for sorority initiation. The details are cute and the outfit doesn't require any accessorizing. Plus, the neckline is high enough that you don't have to worry about any pulling or tugging during the ceremony.
---
2

Embossed Fit & Flare Dress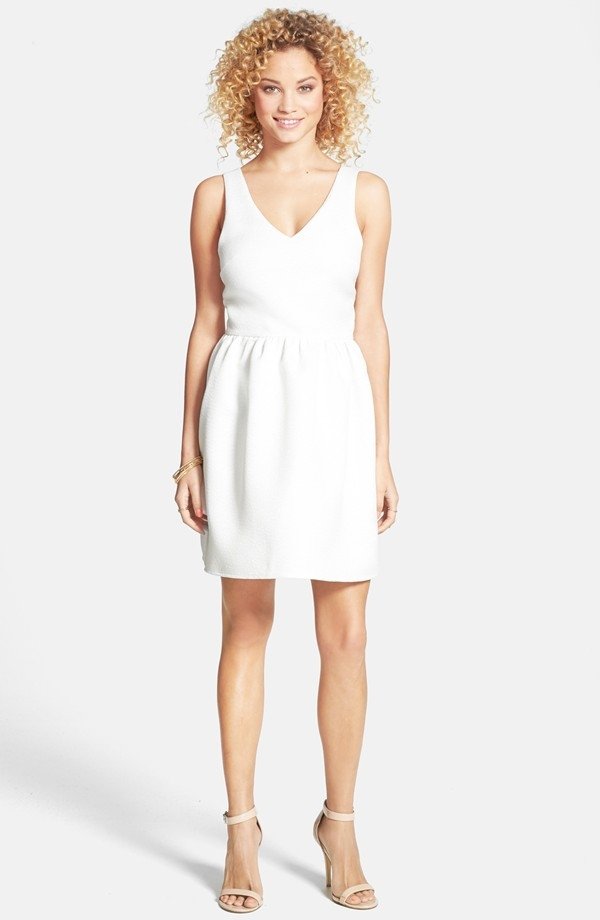 You can't go wrong with this classic little white dress! The V-neck front and the interesting back make this dress anything but boring. It is simple and classy enough for initiation, but you can definitely re-wear this dress for formal events or parties!
---
3

Eliza J Eyelet Fit & Flare Dress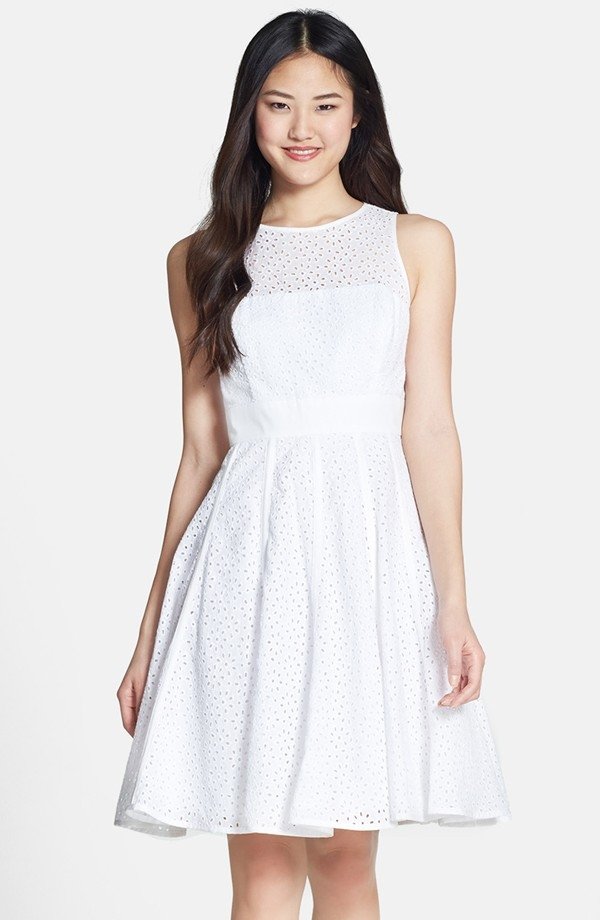 Eliza J strikes again! I love her simple and summery patterns, and her white dresses are very timeless. Keep things sweet with this white sundress. Eyelet is one of my favorite details, and it's nice to have some details on a white dress.
---
4

Pearl Embellished Fit & Flare Dress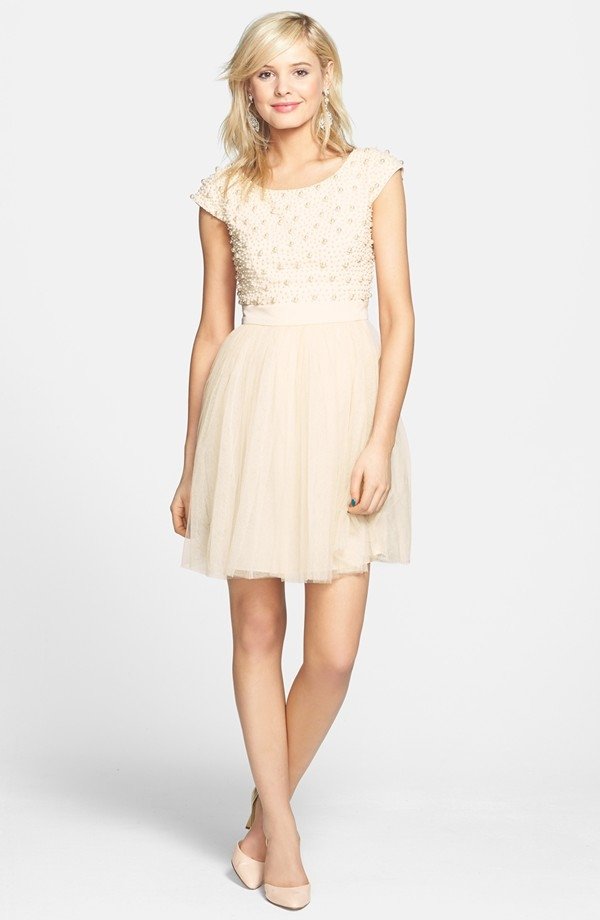 I don't know if I am pushing it, but this cream dress is too lovely to not include! You should check with some sisters and see if this dress would be acceptable. Some might think that it is too embellished or that the color is wrong. I know during my initiation, some girls in my pledge class were wearing cream-colored dresses, so it's probably not that big of a deal. This dress would be something that I would wear to our next initiation ceremony!
---
5

Strapless Floral Embroidered Dress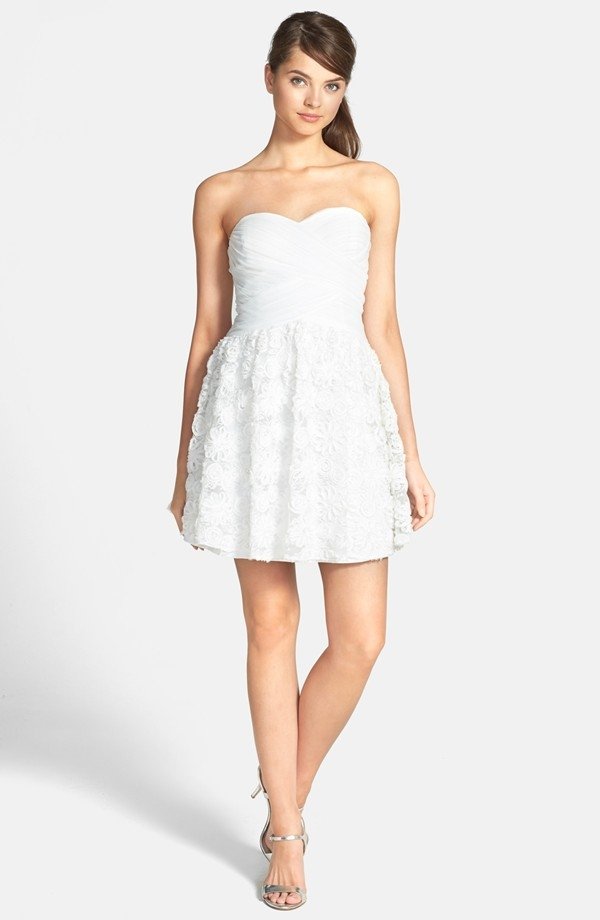 I know what some of you might be thinking: it looks like a prom dress! But truth be told, sorority girls treat everything like it's prom. I'm not joking! If you feel like you might be out of place with this dress, try asking girls in your pledge class what dresses they are wearing. That way you won't be the only one rocking a fabulous rosette dress!
---
6

Illusion Yoke Lace Dress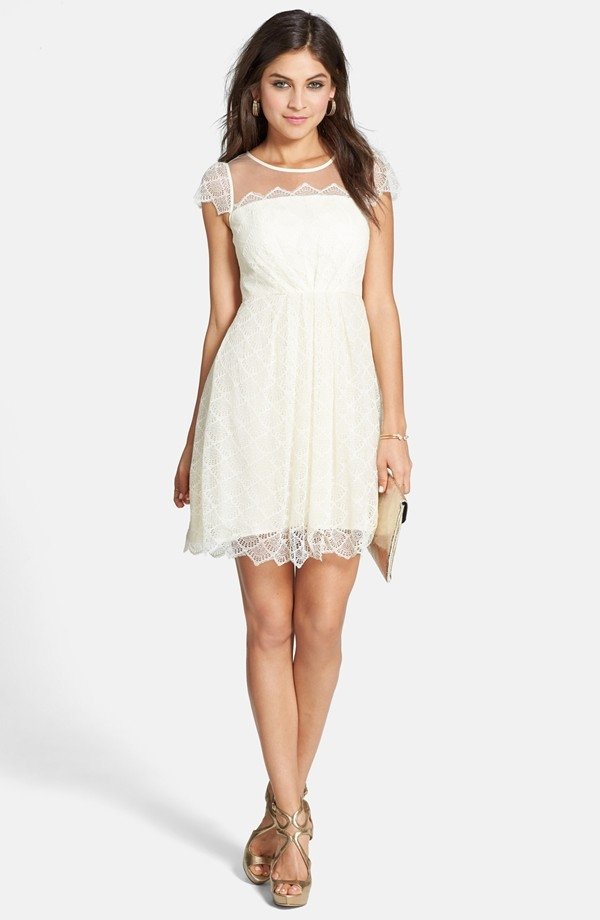 This is such a cool dress! I have never seen such…pointy details on a dress. This would be a fun dress to wear to initiation. This dress puts a fun twist on a plain lace dress. I really like the sheer part in the front and the little keyhole in the back.
7

Beaded Waist Jacquard Fit & Flare Dress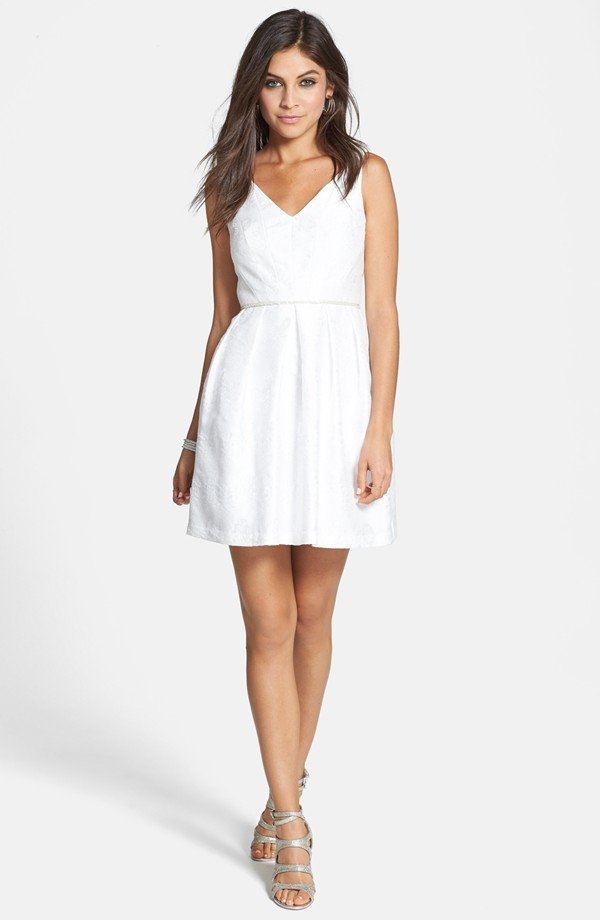 How adorable is this dress?! I love the very subtle print on the dress, and the beading just makes this is such a great choice for initiation! You can (sneakily) wear pearls with your dress, since no jewelry is allowed.
---
8

Knit Tank Skater Dress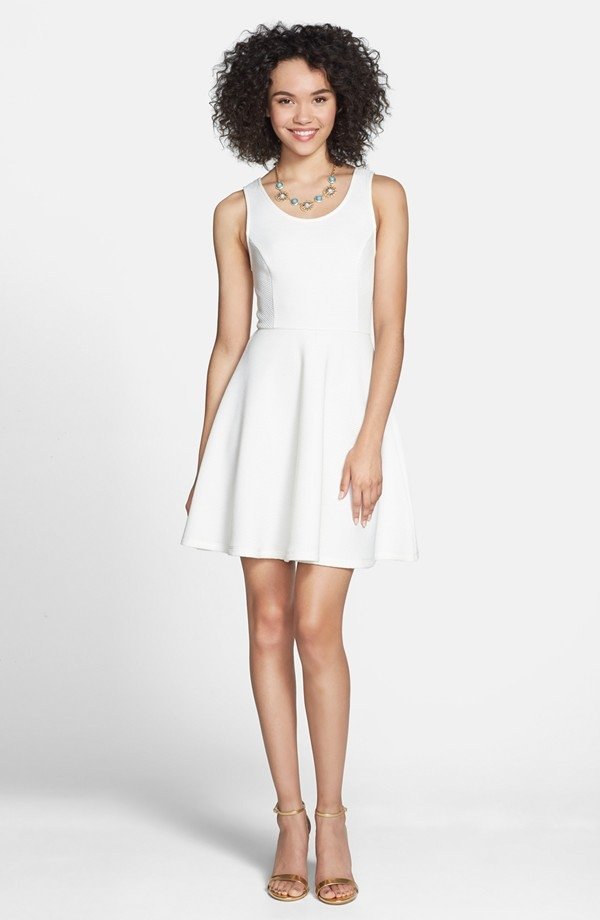 If you are looking for a dress that you won't regret ever buying, this is it! Sure, it's a plain dress, but it's incredibly flattering. You might not be able to dress it up for initiation, but think of all the possibilities thereafter…
---
9

Cold Shoulder Textured Fit & Flare Dress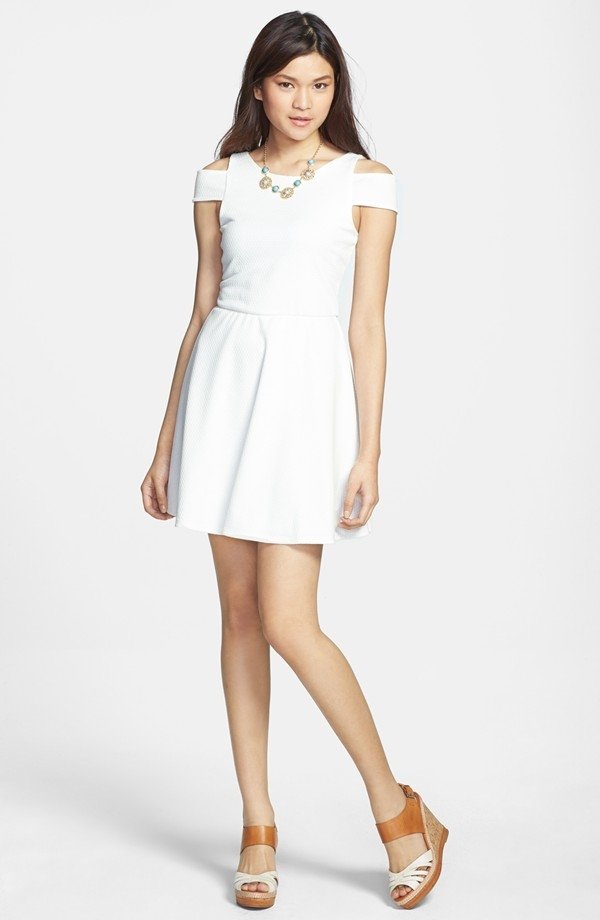 This skater dress is fabulous! The little cutouts at the shoulders are a fun touch and it's appropriate enough for a serious and important event, like initiation.
Most sororities have all sisters and future sisters wear white during initiation. This is because white is a very pure color. Your sorority might be different though, so make sure you check with them. And there might be other rules that you have to follow. Whatever happens, have fun! Would you wear any of these dresses to initiation?
---
Comments
Popular
Related
Recent