7 Best on-Campus Jobs for College Students ...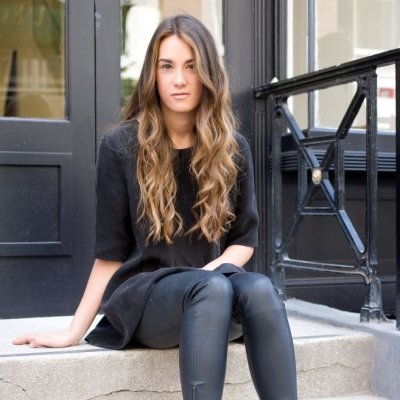 When you received your financial aid package for the college of your choice, work-study was most likely part of the deal, which is why this is the time you should start looking into the best on-campus jobs available to you. Federal work-study is a program that provides part-time and full-time jobs for undergraduate and graduate students with financial aid, allowing them to earn enough money to pay for their educational expenses. Plus who wouldn't want to have a small job on campus and meet new people? You are starting fresh after all! However, being a full-time student and all, it is in your best interest to grab the best on-campus jobs before anyone else does.
If you are good in a particular subject, why not spread the knowledge and make some money? Most universities have educational resource centers with available positions to tutor your peers. It's a laid-back position where you can get flexible hours and get paid even when nobody shows up for help, easily making it one of the best on-campus jobs! Plus it's one of the highest paying positions in comparison to other available jobs on-campus. You will have to practice patience with frustrated individuals, but there is nothing more rewarding than helping someone figure out a topic they are struggling with!
Most colleges have a bunch of recreational facilities where you could be of use. For example, some of the most common places to look for job offerings are the on-campus gyms where you can check-in members, be in charge of maintenance and make sure everyone is following the rules and regulations! It's an easygoing position, where you can spend your downtime doing homework or studying for an upcoming exam.
Getting the position of a lab assistant kills two birds with one stone! Not only will you pay off your tuition, but you'll also gain an advantage when it comes to your resume. You'll have a leg up for applying to post-college jobs or grad school. Especially if you are planning on entering the scientific field, this might give you a taste of what you should expect in the future!
Many teens get the certification for a lifeguard position in high school, so it makes sense to continue working as one through college! So if you are not one of those people who enjoys being stuck in a cubicle sorting through paperwork, this might be the best position for you. Plus lifeguard hours are very flexible with a decent hourly pay!
Are you a natural entertainer, who knows more about your college than most of your other peers? Well then, you are perfect for the job of a tour guide! This is your chance to meet new people and express your school pride. The job of a tour guide requires that you have a thorough knowledge of the campus and excellent people skills, but grab the offer while it's there because this is a pretty popular position. Students often fight for it!
In college, the library is one place that is critical to every student. While you may not need it for books, it's a place of complete silence, printers and computers! That is why your school's library will most likely need your help. Plus it's a great way to meet new people and it will give you the skills and resources you might need for your next paper!
A job at a post office is not ridiculously glamorous but it's a great way to make a few bucks in a stress-free environment without adding too much of a workload. While most communication is now taking place over the Internet, many campuses still have their own post offices where mail comes in for students. So there are plenty of things to do for students looking for a job!
Going to college is expensive but work-study may take a little bit off your shoulders. While it might be hard to find a job that will fit your schedule, you'll be able to get the complete college experience and even get a taste of what it's like to be a real adult. What is your dream on-campus job?
Sources: school.familyeducation.com
{{#comments_count}} Show Commnents ({{comments_count}}) {{/comments_count}}