I believe that everyone should have a "life quote", which is easy because there are quotes for everyone; quotes for children, quotes for teens, quotes for high school seniors, quotes for parents and beyond! If you're a high school senior, about to graduate and turn to a completely new chapter in your life, you should find some inspiring life quotes to help ease the transition from high school to the "real world". I hope these quotes for high school seniors will do just that!
---
1

Kristian Kan
One of the most important things you'll do in your young adult years is decide your dreams. Your dream career, your dream home, even your dream spouse! But unfortunately, during this time in your life you'll encounter many people who will tell you to stop dreaming and face reality. But, like this inspiring quote for high school seniors, you can respond that you will "keep dreaming and make reality". Nothing and no one can stop you from accomplishing that, except you. So keep on dreaming and making your dreams a reality!
2

Dr. Seuss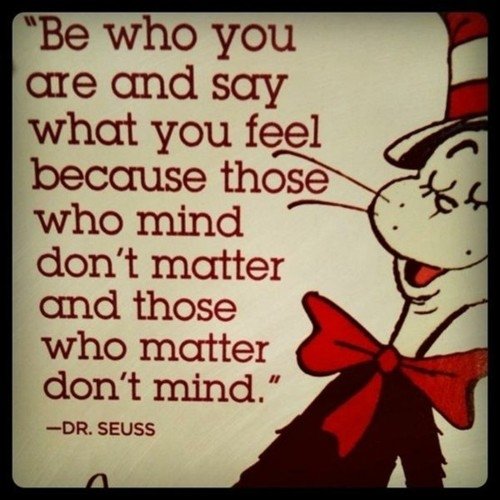 If you think that after high school, all of the mean girls will suddenly disappear, and you'll enter a world of sisterly love, you're in for a major surprise! The world is a loving place, but also a hateful place. No matter what, some people will always hate you, and that isn't your fault. So you might as well be who you are, and be hated by many, rather than pretend to be something you're not, and be loved by few. Ultimately, you should aim to be loved by the people who will love you for you.
---
3

Gandhi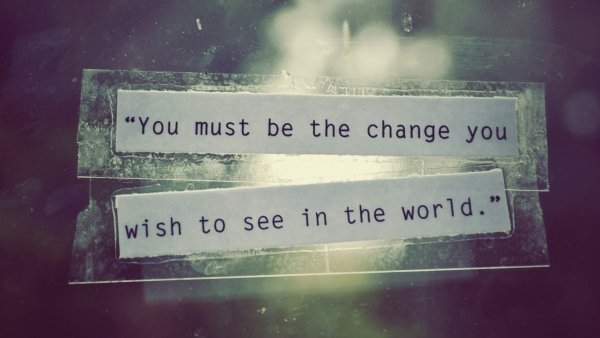 I try to live my life by this quote from international beacon of peace Mahatma Gandhi. It's a simple and straightforward quote that's perfect for any graduating seniors! As you enter the world, you're going to be the first "you" to have ever existed. Any change you want to make, you must make yourself! No one can bring to the table exactly what you can, so let your passion for compassion drive you to accomplish great feats and bring about peaceful, revolutionary changes!
---
4

Maya Angelou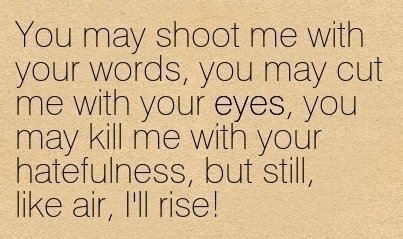 Maya Angelou is one of my greatest inspirations as a writer and as a woman. This excerpt from her poem "Still I Rise" has lingered with me since my first time reading it! And it's obvious why! Her language is powerful and direct, asserting that no one can ever keep her down. No one can keep you down either, unless you let them. Out of jealously, all of your life people will knock you off your feet and kick you when you're down. But you must maintain dignity and, like air, still rise.
---
5

Dodinsky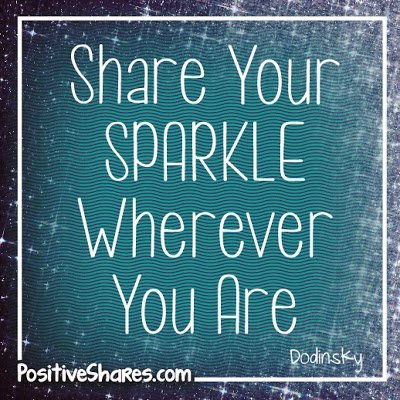 Dodinsky is a best selling author who is full of wise words! And this quote simply expresses the truth that you ought to share your sparkle wherever you are. Be confident in how amazing you are, and how radiantly beautiful your personality is! As you leave the comfort of high school, you'll enter a much larger and much more diverse world. But there is only one you, and you're an important part of this world! So wherever your life takes you - to a college twenty minutes away or a job halfway around the world-share your sparkle!
6

Friedrich Nietzsche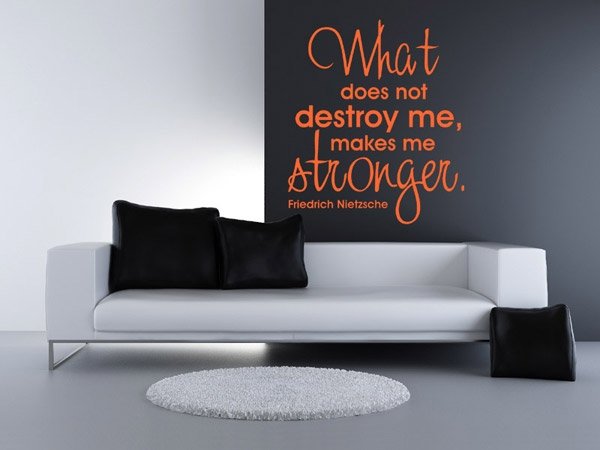 We've all heard this one before, but have you ever really thought about it? If something is truly too much to handle, you won't survive it. Anything else only strengthens you. It may leave you physically weak, maybe even emotionally weak for a time, but ultimately your spirit will be made stronger. So, as you enter this world filled with innumerable threats and predators of every kind, keep in mind that what does not destroy you makes you stronger.
---
7

Ellen Degeneres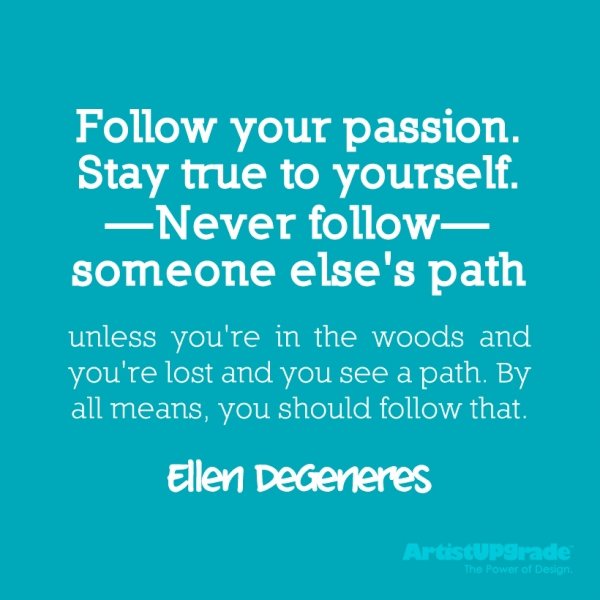 Who doesn't love Ellen? She's hilarious, passionate, and wise. In this quote, Ellen points out that you should follow your passion, stay true to yourself, and never follow someone else's path... But we all already knew that! So Ellen adds her own bit of wisdom; when you're lost in an unfamiliar place, you should follow a path. If after graduation you feel lost and confused, you don't have to face this frightening new world all on your own. There's no shame in calling up your mom, dad, or other mentor and asking them what they would do in your situation. In fact, you should!
---
8

Aesop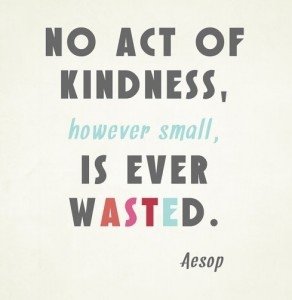 You should keep this quote in mind before you get overwhelmed by the competitive people you meet after high school. Even if in high school you were the class president, valedictorian, and captain of your varsity softball team, you may end up a little fish in a big pond later in life. I don't mean to scare you, or belittle your past accomplishments, but rather to prepare you for the feelings you may encounter later on. If you find that you've become the little fish when you're used to being a shark, you may feel insignificant. But you shouldn't! No act you commit, especially those of kindness, no matter how small is ever wasted.
---
9

Henry David Thoreau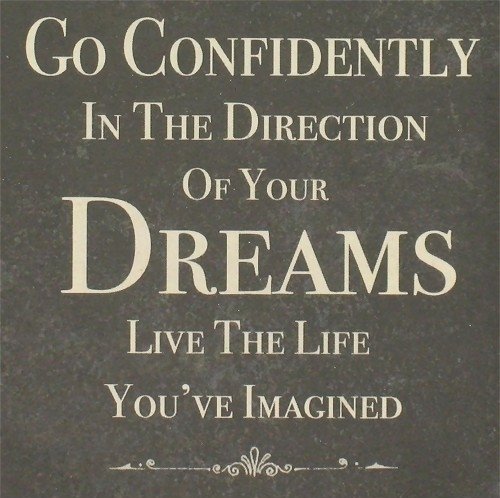 If you're anything like me, you've been dreaming about your life after graduation since the day you registered for high school! Well now, that time is finally in reaching distance, and your dreams are too! While people will inevitably discourage you from following your dreams, it's your destiny to go confidently toward them, so that you may live the life you've imagined! Other people imagine your failure, but you can't let their negativity get in the way of your bold strides toward success!
Graduation is scary and exciting, because it signals the transition from adolescence to adulthood. Hopefully these quotes have helped ease your mind about the future, and reassured you that your future is in your own hands. If you're a high school senior or high school graduate, what other words of wisdom do you have to offer? Which one of these quotes inspired you the most?
---
Comments
Popular
Related
Recent