Have You Thought about Pursuing the Hottest College Majors? ...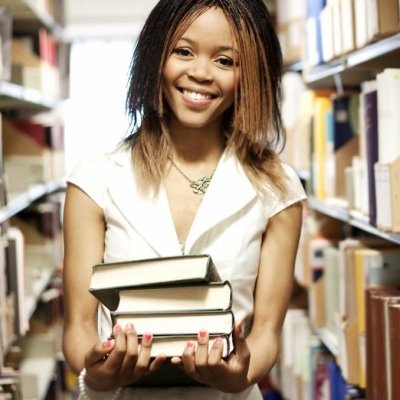 If you are looking for college majors with great employment prospects, you should know that there are quite a few hot college majors that you should consider. Nowadays most employers are looking for students with an impressive background in several traditional fields, but thanks to the rise of the unconventional careers, more and more colleges create new majors in emerging areas like robotics, cybersecurity or even social media. Despite this, there are some skills that everyone should have (like tech skills), so it's best to look at a college overall, rather than go to a school for a specialized major. Go to a school where you'll be happy and focus on learning the things you love. Here are a few hot college majors that you should consider:
1.

Biomedical Engineering
One of those hot college majors that you should consider is biomedical engineering since it stands at the intersection of engineering, medicine and life sciences and it's a very stable job outlook. The Bureau of Labor Statistics even estimates that the biomedical engineering field will see 62% growth in jobs between 2010 and 2020. That's quite impressive, right?
Business analytics is primarily a business major, closely related to data science. Courses include math, computer software, statistics and communication skills. Graduates will learn to help consulting firms, government agencies, scientific organizations and all kinds of other companies predict market trends, develop strategy and understand customer behavior.
According to Metra Martech, a London-based market research firm, robotics could create between 2 million and 3.5 million new jobs between 2012 and 2020. Robotics majors study not only electrical, mechanical and software engineering but also modeling and entrepreneurship.
Another hot college major that you should consider if you are interested in finding a high-paying job is biometrics, since it teaches students how to build automated identification devices, such as facial recognition systems. According to Transparency Market Research, a market research firm based in New York, the biometrics industry is expected to grow to $363 million by 2018.
As technology evolves, more and more professionals are needed to learn how to use technology to analyze evidence in order to prevent and investigate crimes. Timothy Palmbach, chair of the forensic science department at the University of New Haven, says that students should expect "tons of math and science, plus learning to interface with the criminal justice system."
According to DFC Intelligence, a San Diego-based market research company, the global market for online and video games is expected to reach $82 billion by 2017. If you are choosing this major, you should know that you must learn skills such as programming, animation, audio design and production management. Also, you should know that more than 200 colleges and universities in the US offer majors in game design, development and programming.
Apparently, between 2014 and 2016, the Pentagon plans to add 4,000 more experts at its Cyber Command. Experts in cybersecurity can also find openings in healthcare, energy and even at security services firms. Josh Pauli, associate professor of cybersecurity at Dakota State University, says that in one essential course, "students learn to 'lift the hood' of the software program, see how it works, determine where it is vulnerable and then write code to exploit that vulnerability."
If you are looking for an academic direction with terrific growth potential, then you should consider these new majors in these emerging fields. Do you know any other hot college majors that any student should consider? Please tell us about them in the comments section!
Sources:
usnews.com
usnews.com
mashable.com
{{#comments_count}} Show Commnents ({{comments_count}}) {{/comments_count}}