7 Ways to Be Successful at Your First Job ...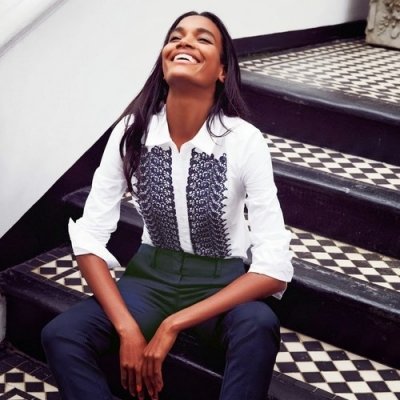 You may be nervous about finding ways to be successful at your first job. Working means taking on a whole new species of pressure, different from school or parental pressure. But as long as you work hard and keep in mind these simple ways to be successful at your first job, you'll have no problem adjusting to life in the workforce!
1.

Be Kind to Your Coworkers

Being kind to your coworkers is one of the easiest ways to be successful at your first job. Balancing work and school will be no easy task, so sometimes you may have to drop shifts. If you're kind to your coworkers from the get-go, they may be far more willing to cover a shift for you. Likewise, if you need some extra cash for a prom ticket or senior trip, you'll be the one they come to offering extra shifts- AKA extra money! So always remember your coworkers are your friends!
2.

Be Punctual

Part of living in a professional world is being punctual. That means arriving early or at least on time every day you have work. The fact of the matter is it's not okay to be late... ever! Being late will taint your reputation and put you on your employer's bad side. If you don't want to risk being fired from your first real job, practice punctuality!
3.

Plan Ahead

Teenagers are notorious for being impulsive and forgetful, but that is a toxic combination in a work environment! If you know that your family has a vacation planned, or that you have a massive school project that will prohibit you from working, let your boss know. Of course, certain situations are unpredictable and out of your control. However, you should always try your best to plan ahead to please your boss and be successful in your job!
4.

Know Your Limits

Like I said, balancing work and school is going to be tough! If you want to perform well in both work and school, you need to know your limits. If you can only work two days a week, only work two days a week! You can always earn extra money during school breaks. You will perform better when you're under little stress and well-rested, which is what both your teachers and bosses want!
5.

Ask for Advice

There's no shame in asking for advice when it comes to anything new, especially something so intimidating as a new job! Ask your working friends, family, and coworkers about any advice they have for first-time-workers. Their words of wisdom will make you feel more comfortable with the idea of being a working woman and prepare you for more real world situations.
6.

Service with a Smile!

If you're working anywhere with people, always remember this rule of thumb! Providing service with a smile can mean fewer customer complaints about you to your boss. And that means you're more likely to keep your job for longer! Even if you're feeling down in the dumps, remember to plaster on a smile for the few hours you're at work.
7.

The Customer is...

If you can't finish that sentence, you're bound to struggle to be successful in your new place of work. But don't worry; there is still plenty of time to learn! The customer is always right is the golden rule of working in nearly any field. Whether you're a cashier, a delivery girl, or store clerk, know that you always need to treat the customer with respect. That way, even when you know they're wrong, you've convinced them that you think they are right.

If you've just landed your first ever job, congratulations! That is a great accomplishment, especially for someone so young. But the battle is not over yet; now you need to be successful and take full advantage of this great opportunity! If you've had success in your first job so far, what advice do you have for any workforce newbies?

{{#comments_count}} Show Commnents ({{comments_count}}) {{/comments_count}}