It's about time to start brainstorming ideas for a senior trip, if you haven't had yours planned since freshman year! Your senior trip needs to be memorable, because it's your last and greatest adventure of high school. If you're having trouble coming up with perfect ideas for a senior trip, check out my list of dream senior trips!
---
1

Camping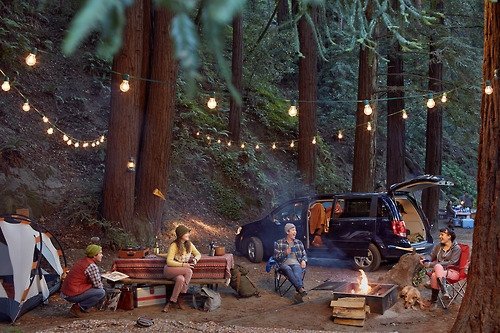 One of the simplest, most inexpensive, and most fun ideas for a senior trip is a camping trip! If you're outdoorsy, this is probably the senior trip of your dreams! Sleeping in tents, watching the sunrise, hiking early in the morning, but if you're like me, all of that doesn't sound so appealing... But you can still enjoy a semi-traditional camping trip and stay in a cabin near the beach or in the mountains, with running water and real beds, but Mother Nature right on your door step!
2

Road Trip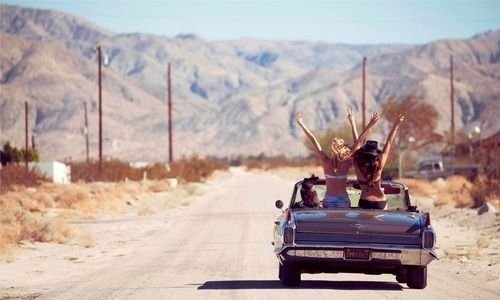 Every teen ought to go on a road trip at least once before graduation! No matter how far your road trip takes you, fifty miles or five hundred, you'll have a great time bonding with your fellow adventurers! You can take a family road trip, or hit the open road with your high school best buds. Either way, you're guaranteed to make long-lasting memories, and will probably save a pretty penny on your senior trip!
---
3

Haunted House Tours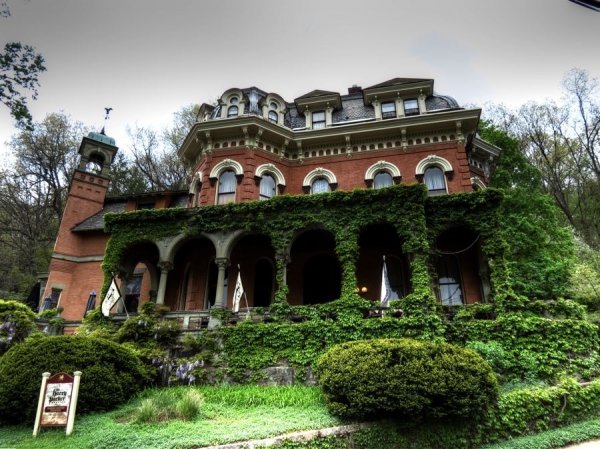 Are you into all things spooky? Then a fun and memorable senior trip for you could be a series of haunted house tours! If you're already on a road trip, you're bound to come across a few haunted houses that are worth visiting! Otherwise, you can always do a little bit of research to find nearby haunted houses that offer tours regularly. Find a few houses or castles with reputations for hosting lingering spirits, and check them out! Make sure you drag along your friends, so that you can all hold hands as you venture into these haunted houses!
---
4

Cross-country Train Ride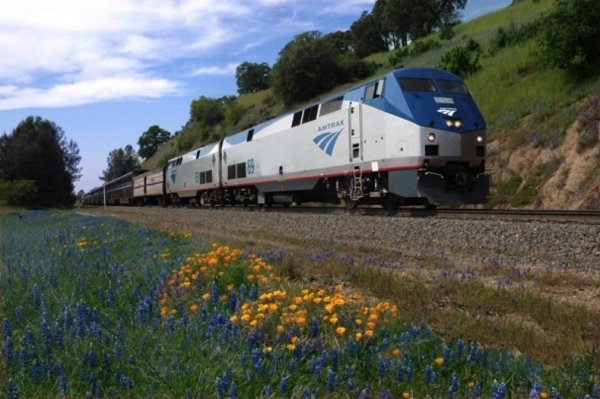 If you want to see the countryside and explore new horizons, but don't want to cram yourself and all of your luggage into a car with your friends and family, a cross-country train ride may be the way to go! Personally, I've always dreamed of taking a train ride from my home state of California to New York during the summer of my senior year. If you have a similar fantasy, you should turn your dreams into reality! Long train rides slow life down considerably, and allow you to make the most of the travel portion of your senior trip. While road trips place the emphasis on pit stops along the way, a cross-country train ride in itself is a wonderful experience!
---
5

Backpack through Europe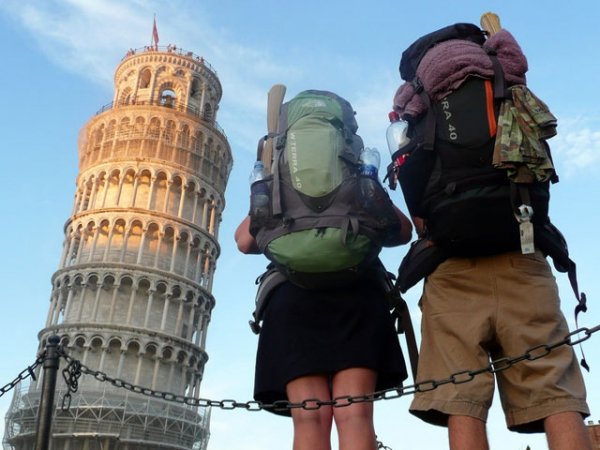 If you've been saving up for your senior trip all throughout high school, one way to make the most of your money is to backpack through Europe! This is a classic senior trip, one every young woman ought to take! It will be life-changing as you'll be able to get to know yourself better and reshape your personality. This can be an amazing trip to take with your family or friends, just make sure you're safe and have a great time!
6

Disney World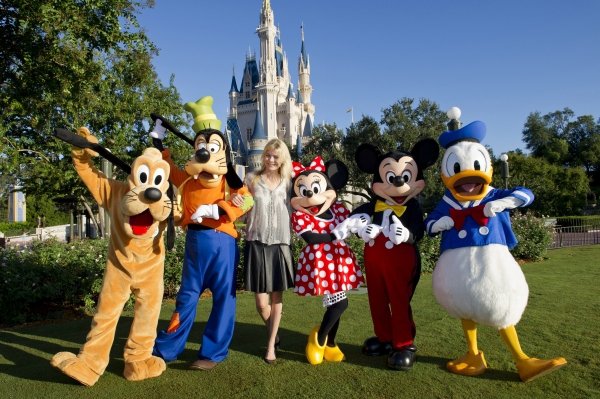 Another unforgettable senior trip could be a day or weekend spent at Disney World! It isn't called the happiest place on earth for no reason! If you've saved up a considerable amount of money and want to experience one of the happiest times of your life on your senior trip don't hesitate to buy your tickets for Disney World. They have parks located around the world, so find one close to you and enjoy a trip to the magical world of Disney!
---
7

Cruise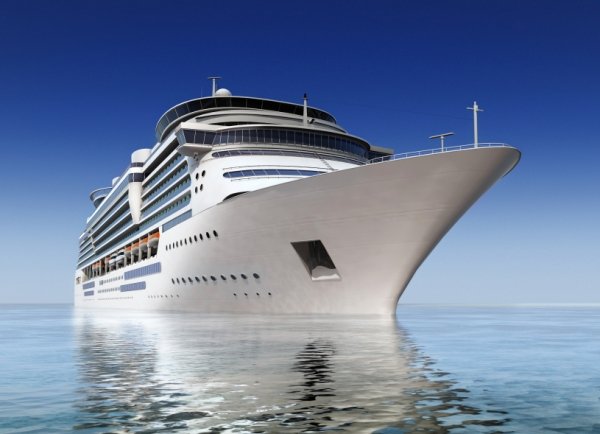 If you've been on a cruise before you know exactly how amazing they are! On my first cruise I met a wonderful girl I've remained friends with to this day as well as made unforgettable memories! You can have an equally memorable experience if you take a cruise for your senior trip. There's no shortage of cruise companies, so you should do a bit of research on each before you send one cruise line hundreds of dollars! Consider cost, theme, and location before you purchase your tickets to ensure that you have the time of your life!
---
8

Epic Beach Day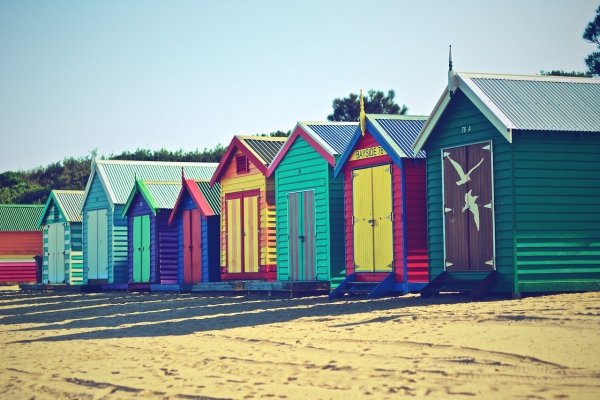 Not every senior trip needs to burn a hole in your wallet. If you're looking for a low-budget, spur-of-the-moment senior trip why not grab some friends and hit the beach! To make a senior trip truly unforgettable all you really need are loved ones with you. Your senior trip may be your last chance to have fun with your besties for a long time so you need them with you! So instead of spending hundreds or even thousands of dollars on a senior trip, simply get the gang together, take a long drive, and have yourselves and epic beach day!
---
9

International Volunteer Work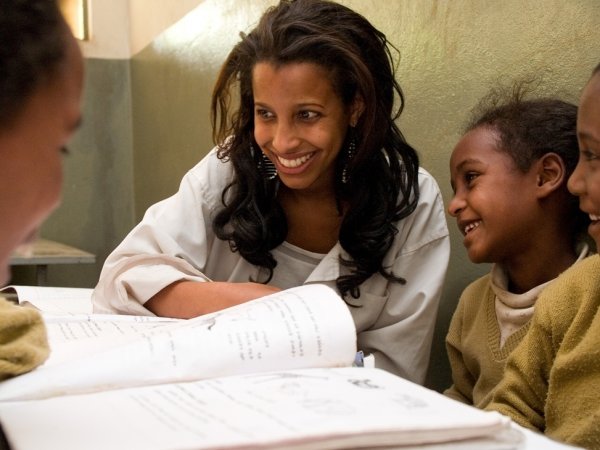 Some people prefer to vacation with a purpose, and if that's you then an unforgettable senior trip could be spent doing international volunteer work! Travel to an impoverished area, near or far, and make a difference in someone's life. Doing so will ensure that your senior trip is one you never forget! How could you not remember bringing a smile to a sick or malnourished child's face? After such an amazing experience, you'll feel accomplished, proud of yourself, and ready to begin the next chapter of your life!
Graduation is just around the corner, which means high school seniors need to start planning their senior trips! These are just a few ideas I've had for my ideal senior trip, but every girl has a different dream adventure! What other ideas do you have for an unforgettable senior trip?
---
Comments
Popular
Related
Recent