7 Tips for Decorating Your Dorm ...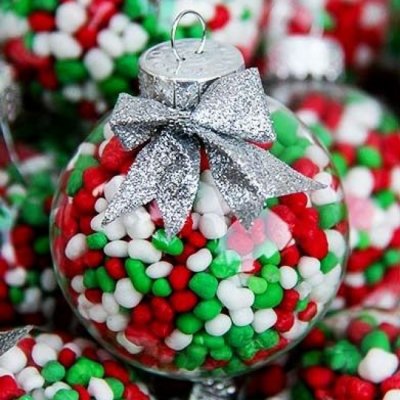 There are so many tips for decorating your dorm that getting in the holiday spirit should never be a hassle. If you want to bring a bit of holiday cheer to your college campus, decorating your dorm is a great way to start! Just make sure you follow these simple tips for decorating a dorm before you get started.
Before you do anything, make sure you consult your roommate first. This is an important tip for decorating your dorm, because you never know how your roommate will react to changes in your dorm. They might get angry and tear down the decorations when you're not there, or if they may simply be disappointed that they didn't get to help you set up. So before you start decking the walls, check how your roommate feels.
2.

Get Other Girls Involved
Why stop at just your dorm room when there's a whole floor or even the building that could use some holiday spirit? Get other girls on your floor involved in decorating the dorm. Having everyone participate in a door decorating contest can be a fun way to get people involved! Make sure your RAs are okay with it though, and see if you can even deck out the halls!
Before you start decorating, make a plan! If you can, map out your dorm room's decorations with your roommate. You can also do so alone, but make sure you're confident with all of your ideas. You don't want to end up at the store with a cart full of decorations you might not even use! That is a huge waste of money! Make a plan, then work the plan when it comes to decorating your dorm.
If you're a college student, thrift stores are probably already your best friends! But thrift stores aren't just a place to get a cheap outfit when you need your shopping fix. Many thrift stores have decorations and home goods you can use this season. When you make your plan and choose a theme for your dorm, head to the nearest thrift store and stock up! Still, keep track of prices though, because you can go crazy!
5.

Raid Your Mom's Garage
If you live close enough to home that you can invade your mom's garage at any time, take advantage of that privilege! If your mom is anything like mine, she has a garage full of Christmas decorations she probably won't even use this year. Go through old bins of Christmas decorations and ask her if you can adopt some of them to make them your own.
You'll be in college for four years, and after that you'll still need decorations. Why waste money on lights that die early and hurt the environment? LED lights are must-have decorations for all college students. Plus, they don't even take up that much space because you can just line your walls with them. Even make an LED Christmas tree by winding the lights into a tree shape and pinning them on your wall.
Who says you need to buy decorations? If there's anything you learn in your young adult years, it's that anything the store has you can probably make yourself—for a lot cheaper! Try making your own decorations. Get together with your friends or your roommate and have an arts and crafts day. Whatever you make you will love because it's filled with memories; you might even like it more than a store-bought decoration!
There you have it! All the tips you need to decorate your college dorm. What other advice do you have for girls decorating their dorm for the first time this year? Are you decorating your dorm?
{{#comments_count}} Show Commnents ({{comments_count}}) {{/comments_count}}