7 Things Not to do Right before You Graduate ...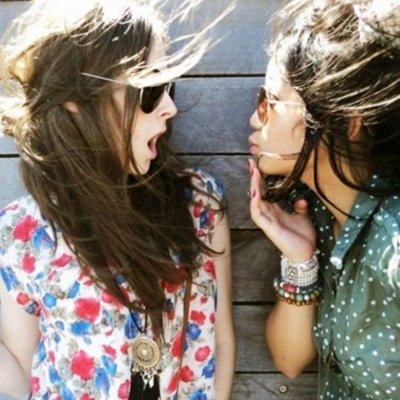 There are seven things you should be conscious of not doing before you graduate. Getting involved in anything that could be detrimental to your studies and performance in school is never a smart idea. Ignore that anxious feeling of "senioritis" and end these final two semesters with flying colors. So, if you're a student attending your last year in college, then you may want to read this important list of things you should try to avoid right before you graduate.
Most college kids love to party, but at this point, it should be something you slow down on before you graduate. I surely did once upon a time. Partying can inhibit your studies and even more harmful to your attendance. Going out to the club or bar on a school night could get in the way of your school work and more importantly your sleep schedule. Just try to minimize your partying habits as much as possible.
Please attend every class and lecture as much as possible. Missing even one day could put you behind schedule. You want to make sure that you don't miss any import news, updates, or announcements. Additionally, you want to stay on top of your note-taking and class assignments. Put in as much effort into your studies as you would working on a job.
3.

Turning in Late Assignments
DO NOT turn in assignments late. Turning in assignments and completing exams after the deadline only means one thing…a drop in your grade average. Why take the risk? I recommend that you stay ahead of the game. The great thing about college is that a take-home syllabus normally outlines future assignments and upcoming exams. Take this into account, study ahead of time, and get your coursework out of the way.
4.

Getting into a Brand New Relationship
It's never guaranteed that relationships will survive all the distractions that come with being a full-time student. Starting a new relationship with someone may not be a wise decision to pursue at this moment. The person may demand a lot of your time, and time is something you just can't sacrifice. Your last year is all about trying to prepare yourself for your next big move into the real world, and that person may not be heading in the same direction as you. Unless you absolutely think it's the right time, then make school your main priority.
You've come too far to quit now and changing your major may not be the right move. However, if you feel that your passion lies somewhere else, then by all means take that leap of faith. It's always best to pursue what your heart's desires. Other than that, do not change your major, especially if you're contemplating about which career field best suits you. Know without a doubt where you want to be in life and go for it!
6.

Getting on Your Professor's Bad Side
Try to make lasting impressions on your professors because they come in handy later on in life. Professors have extensive knowledge and experience in the field they teach. They'll always be great for networking and connecting with other successful people in the field. Be engaged, show interest in your work, and attend class. Basically, become friends with your instructor so that you can stay in touch with them after graduation.
7.

Forgetting to Apply for Jobs
The time is now to apply to jobs. No, seriously. Stop reading this article and go prepare your resume to be sent off. One thing that I regret is not sending off my portfolio and resume months before graduating. After school, I was left with a diploma in my hand and a job nowhere to be found—which was not fun at all. Sending those applications out early will get you viewed sooner, and potentially something will be waiting for you following graduation. You will be so happy you did.
If this is your last year and you're a soon-to-be college graduate, I applaud you! Stay focused and keep your eyes on the prize. What else should you avoid doing before you graduate? How have you kept yourself motivated thus far
{{#comments_count}} Show Commnents ({{comments_count}}) {{/comments_count}}