7 Great Summer Jobs for High School Students ...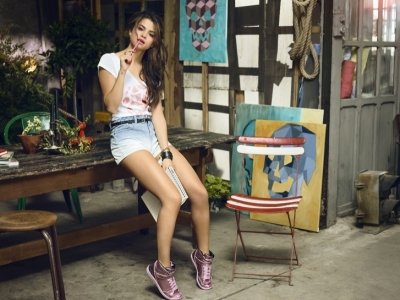 With the school year ending in a couple of months, it's time to keep your eyes peeled for summer jobs for high school students. There are a variety of jobs that you can do with limited experience or minimal training. In fact, you could make a pretty penny this summer so that when the school year rolls around, you're good to go. Here are some summer jobs for high school students that I recommend you check out.
When the summer lets out, so do the elementary schools. I lined up a summer nanny job with solid hours and a reasonable pay. You can log on sites like care.com or sittercity.com and set up a profile to help you find work in your area. People pay good money to have someone watch their children so name your price based on your previous experience and the age of the children and you could make a good amount. It's a great summer job for high school students because the commitment is only for the months between school years.
Summer is the time for vacations and getting away but for a family with plants or pets, they need to consider the care they will require. Ask around to find out if you could house sit for your friends and family for some money. Sure, it's not a steady income but it does allow you the freedom to fill your days with other work. All you have to do is watch the house while they're away.
To be a lifeguard at the local swim club, a country club or a YMCA, you are going to need to be certified. But luckily it's early enough that you can still find a class before the season starts. You can make a good amount lifeguarding, all while working on your tan.
Another seasonal job would be to go local at a mom-and-pop ice cream parlor or go mainline with shops like Rita's or Dairy Queen. The benefit of working a job like this is that you would be able to chill in the air-conditioned building during the heat waves that are bound to hit.
You may want to check out any camp counselor positions in your area. You could also check the Red Cross or your local YMCA for camps that they offer. Being a camp counselor is a good job if you're a fan of crafts and want to get involved with children. The benefit of it compared to childcare is that you would have fellow camp counselors to help you with any problems that arise.
Do you live by an amusement park? Then look no further! Think about it! They need concession stand workers, dancers, ride moderators and so much more. You're bound to find a job there. Some of my close friends who worked at the local amusement park loved it because it's a fun environment to call work.
If you have a shore house and spend the majority of your time down there anyway, why not get a job at a restaurant or local cafe? But you don't need to flee to the coast for a waitressing job. Check local listings to see if they are hiring!
If you're looking for a summer job, then look no further. These jobs are great for high school students because they provide flexible schedules and seasonal work only. What are some other summer jobs you could work?
{{#comments_count}} Show Commnents ({{comments_count}}) {{/comments_count}}