The best magazines for teens aren't hard to find, in fact some may argue that you're reading one right now! Magazines are an important component of teenage life, as they offer great advice and keep you up to date on the latest and greatest teen-related news. But some magazines outshine others. I consider these publications the best magazines for teens that everyone should read!
---
1

J-14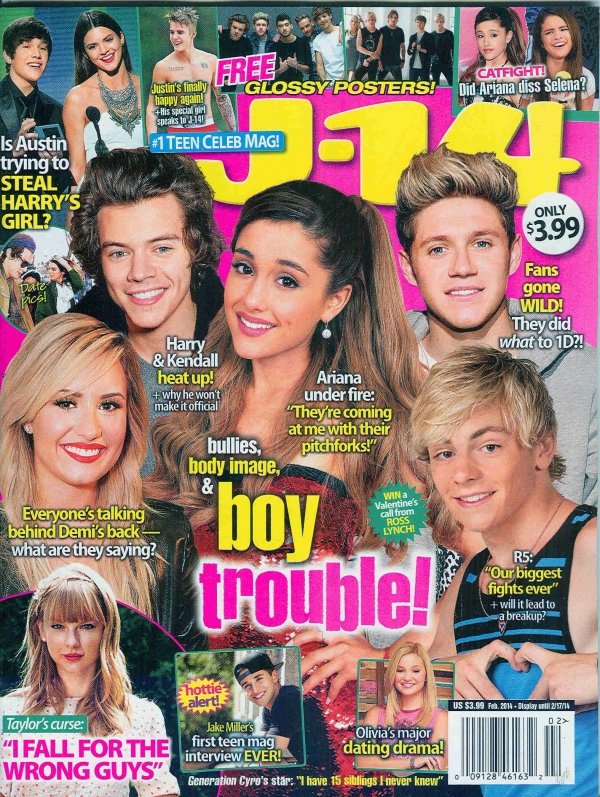 J-14 consistently ranks among the best magazines for teens. It's one of the first magazines to target a teen audience with articles focused mainly on current celebrity issues. So if you want to get caught up to date monthly on what Selena Gomez, One Direction, and other young stars are up to, J-14 may be the perfect magazine for you!
---
2

Twist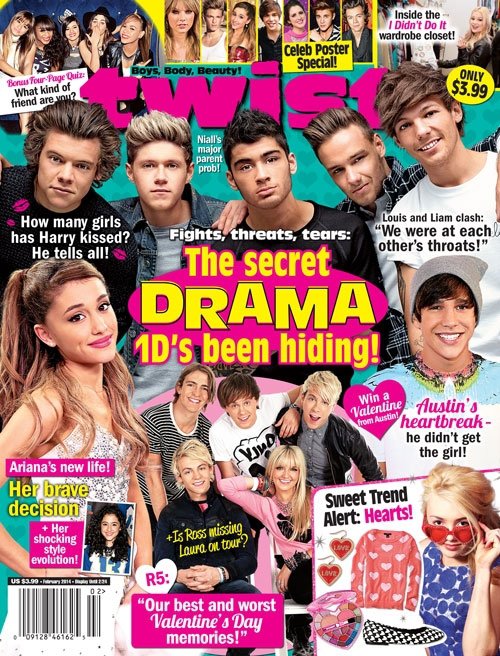 Like J-14, Twist keeps you up to date on all of the celebrity news. Twist examines the fashion and beauty choices of our favorite celebs, to give you pointers on how to develop your own unique and fabulous style! Along with featuring celebrities in Twist's monthly issues, Twist contains fun, teen-targeted quizzes that are certainly worth trying!
3

Glitter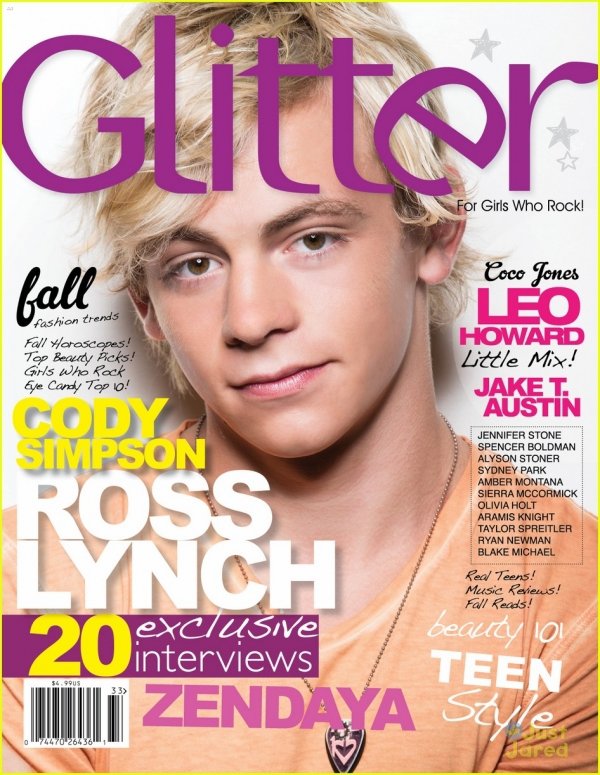 Glitter is a magazine "for girls who rock" and clearly, that's you! Like most teen magazines, Glitter discusses the latest celebs, their fashion accomplishments, and their fashion flops. But if you're looking for more than a gossip fix, you're in luck! Glitter has a fabulous book club column that discusses hot new books more than it does hot young guys! Glitter also has a "real people" column featuring inspiring everyday people and their stories! So if you're looking for a down-to-earth magazine, that maintains a teenage vibe, Glitter may be just the way to go!
---
4

Seventeen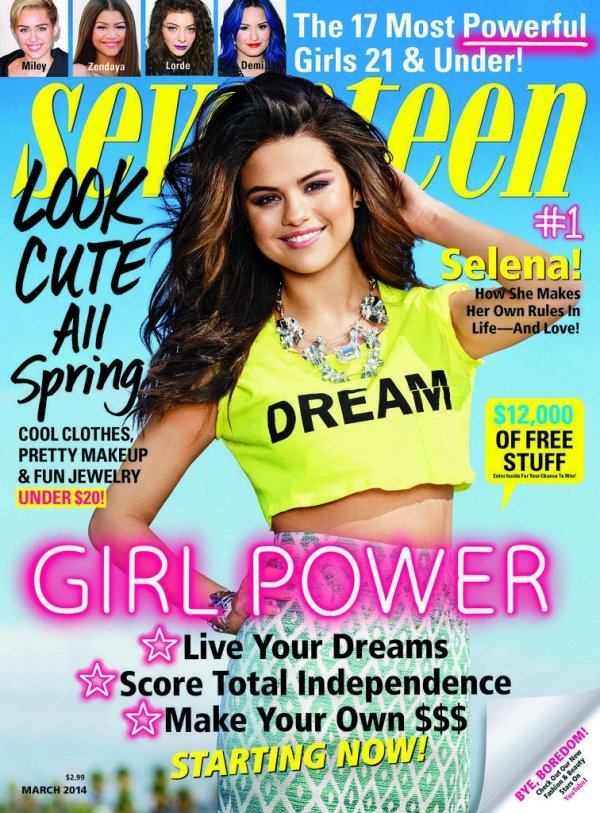 With its first issue released in September of 1944, Seventeen magazine is the oldest teen magazine! And today, it remains one of the most popular teen magazines! So what exactly has made it last so long? The fact that it covers basically everything! Seventeen magazine answers questions about teens' health, love lives, and fashion dilemmas! Today, Seventeen still inspires girls to be self-confident, amazing young women the way it did in 1944!
---
5

Teen Vogue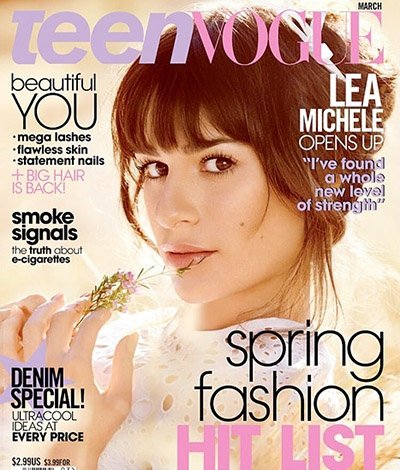 If you've got a passion for fashion, you should be reading Teen Vogue! Unlike the majority of teen magazines, Teen Vogue features more than the hottest celebs wearing the latest trends. Teen Vogue is made for teens with a keenness for high fashion! Their styles are edgy and push boundaries, but Teen Vogue also contains "typical" teen attractions like celebrity updates, horoscopes, and advice columns. All of these components make Teen Vogue one of my favorite teen magazines!
---
6

Teen Ink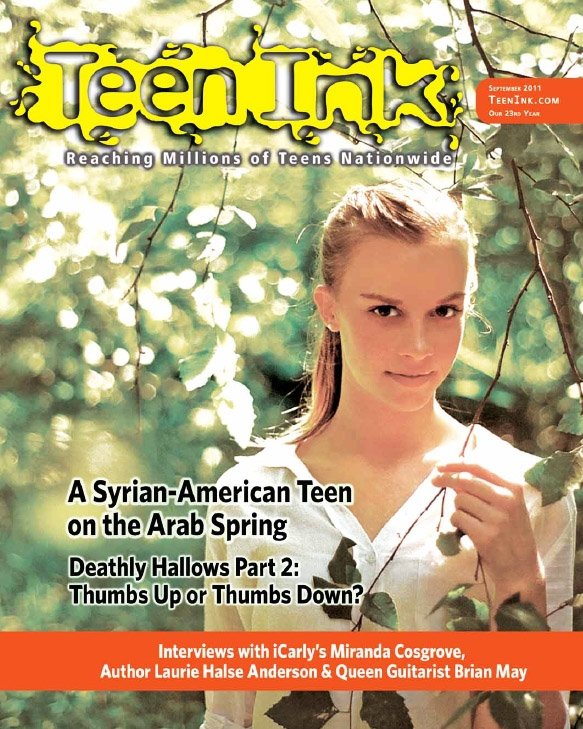 Teen Ink is an online and print magazine with articles written exclusively by teens and for teens. But unlike most magazines, Teen Ink has vast fiction and poetry sections! So if you're a young literature enthusiast, you should start reading teen ink! You'll find stories and poems from up-and-coming rockstar writers that deserve your attention!
---
7

All Women Stalk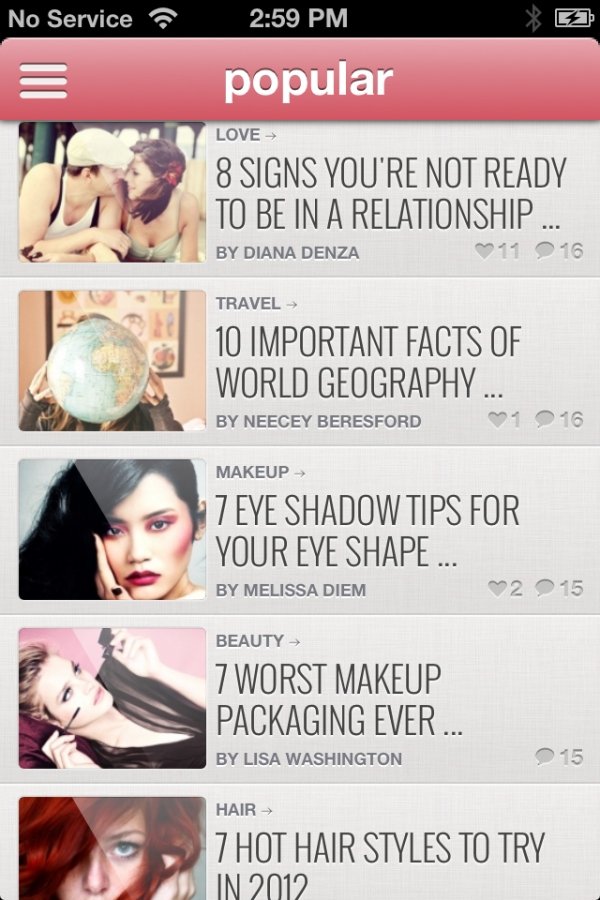 This one's a no brainer! All Women Stalk is my absolute favorite magazine, and one every teen should read! By reading this article, you're already on the right track! The AWS team covers virtually every topic imaginable, and is responsive to your comments and requests. Our dedicated authors look forward to answering any questions you have about their well-written articles! Clearly, you can't go wrong with All Women Stalk!
You're lucky to live in a time where so much emphasis is placed on raising a bright, bold generation, as well as on entertaining teens with books and magazines you'll actually enjoy. I hope you find your soul-mate magazine on this list, but I know there are plenty of incredible magazines I haven't had the chance to fall in love with! What is your favorite teen magazine?
---
Comments
Popular
Related
Recent