7️⃣ Best Student ID 🔖 Discounts and Freebies 🆓 for College Girls 👩🏽👩🏼👩🏻👩🏿 ...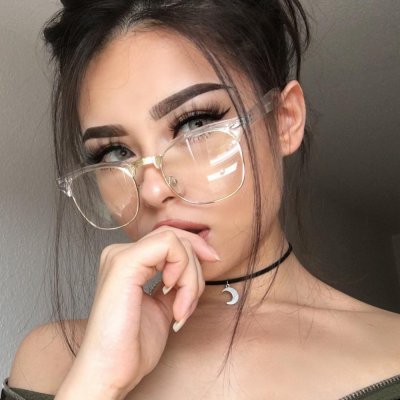 College, especially in the U.S., is pretty overpriced, so you may as well get what you pay for and take advantage of all the student discounts that come with your school ID! Luckily for you, there are tons of companies who are sympathetic to the plight of the poor college students, here are just a few:
1.

Amazon

This is probably the most popular student discount, because it comes in handy ALL the time! Whether you're ordering text books or buying your first laptop, you can benefit from free two-day shipping! Plus, you can join Amazon Prime for half-price and receive all of the benefits that come with that membership, such as streaming movies, music, and TV for free!
2.

Student Universe

This is the best time of your life to travel! Yes, I know that you're a poor college student who can't afford a meal other than ramen, let alone a luxurious summer abroad. But here's the secret: you can afford it! With Student Universe, you can buy the cheapest plane tickets and book the least expensive accommodations abroad. So save your pennies from your term-time job, and you'll be well on your way to seeing the other side of the world. It's important to graduate as a well-rounded person, and traveling is a huge part of that!
3.

Eurail

If you're a European student, studying abroad in Europe, or just galavanting around the continent for the experience of a lifetime, I have good news for you! Students receive a generous discount of 35% with Eurail! This makes traveling from country to country a much more realistic dream!
4.

Modcloth

Well, you have to travel in style don't you? ModCloth is one of my favorite stores; their clothes are great quality, unique, and stylish! Only one thing could make that better: a 10% student discount! Whether you're looking for a new vintage swimsuit or a retro raincoat doesn't matter! ModCloth has it all for a reasonable price!
5.

Levi's

ModCloth isn't exactly known for its jeans, but Levi's is! If jeans are more your speed, you can buy some high-quality, classic Levi's on a student budget, thanks to their 15% discount! You never have to sacrifice style for savings as a student!
6.

Qdoba

Now for what really matters: cheap food! Break your diet of ramen and coffee and treat yourself to a meal with some actual flavor. At Qdoba, you'll receive a free drink with your meal when you show them your student ID! Plus, anyone can benefit from their rewards system; every ten entrees you buy, you get one free!
7.

Core Power Yoga

Once you're filled up on burritos and tortilla chips, you'll need to work out in order to recover! Gotta ward off that Freshman fifteen! Luckily, students at Core Power Yoga save 30 dollars off a 10-class card. Get fit and flexible without bending your wallet to it's breaking point.

Living on a college budget is going to be rough, but there's no shortage of accommodations to improve your financial situation! The world is on your side with this one. What other student discounts are you grateful for?

{{#comments_count}} Show Commnents ({{comments_count}}) {{/comments_count}}