7 Amazing Summer Programs That You Should Consider ...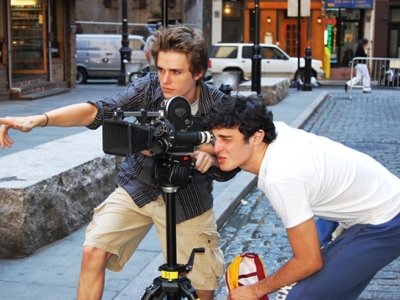 It's hard to admit, but summer drags on once you're past the first month, which is why I always enroll in summer programs! They can be super fun and a great thing to do during your free time. Whether you're looking for an academic summer program or an opportunity to work with your favorite animals, here are some awesome summer programs to consider:
1.

Stanford Summer Program

This is one of the best summer programs I have ever been a part of. I've been in it a few times, and it's a wonderful way to preview your dream school by doing a summer program. Both Stanford students and non-Stanford students do this program however, you have to apply and get accepted in order to choose and take classes at Stanford. You spend your summer in the Silicon Valley, and Stanford arranges lots of activities for students to enjoy. Many universities, including Harvard, offer awesome summer programs like this, too!
2.

New York Film Academy Camps

Are you interested in movies? Film Academy Camps are open around the world, from Paris to Universal Studios, so you can learn about all things movies! Plus, you might get to travel some! They teach about filmmaking, animation, acting, and more! Similarly, there are a lot of camps for theater and drama kids, if the movie scene isn't what you're looking for.
3.

Thrill Coaster Tours

This isn't your traditional camp! This program is all about roller coasters. Kids visit various amusement parks and try out different roller coasters all over the country. They travel by bus and stay at Marriott hotels!
4.

Surf Diva's All-Girls Overnight Surf Camp

Nothing says summer like surfing! This is an all-inclusive camp for girls only, and it focuses on surfing. Girls get two lessons a day, and at night, they do other activities, such as talent shows, movies, and arts and crafts. The camp is located in sunny San Diego. I did a day of surfing, and let me tell you: it's so amazing and the time just flies. If you go to this camp, I bet you'll have so much fun making waves!
5.

Summer Sound Scientists Camp

There are so many programs for animal lovers, and this one is really neat. The camps are at The Maritime Aquarium in Connecticut and it gives children the opportunity to touch sharks, learn about marine mammals and birds, and take trips to awesome places, like the beach!
6.

Canine Good Manners Camp

I love dogs and this is something that I've always wanted to do. Participants' jobs are so much fun: they teach shelter dogs simple tricks. Campers will teach them how to sit, stay, and other commands. I would love to help these dogs become more mannerly and help them find a loving home!
7.

International Riding Camp

If you begged for a pony as a present when you were little, this is the camp for you! This camp helps young ladies learn more about horses and helps them with their riding skills. I know a few people who were in this camp, and they loved how much they got to ride!

If I could go back in time, I would definitely ask my parents to enroll me in these camps. I absolutely love animals and it would be a blast to spend my summer with a bunch of dogs. But it's not too late for you or your child! Did you do any summer programs? Which ones would you recommend?

{{#comments_count}} Show Commnents ({{comments_count}}) {{/comments_count}}