Cheshire Cat Costume and Other Youth Friendly Ideas to Make Your Halloween a Blast ...
By Sabrina
Finding Halloween costumes can be a huge struggle for some teens and young adults! You've outgrown many costumes, but you're not yet ready for revealing adult costumes. I've got the perfect solution: this article filled with teen friendly costumes from a Cheshire cat costume to the Morton salt girl. You won't be able to resist these costumes this year or years to come!
---
1

Cheshire Cat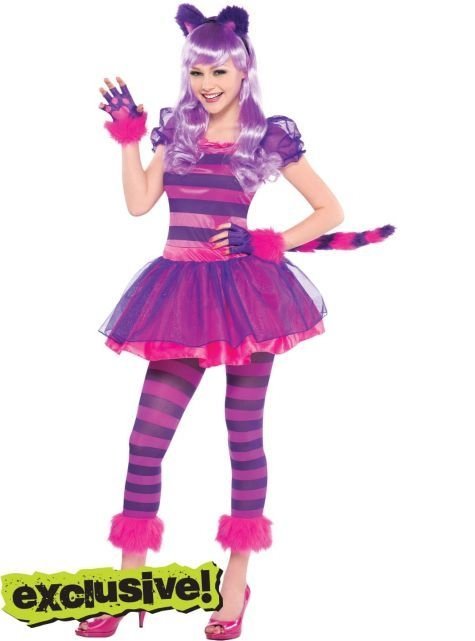 As a child, the Cheshire Cat from Alice in Wonderland always intrigued me! If you were also fascinated by this pink and purple cat, this may be the costume for you!
---
2

Gumball Machine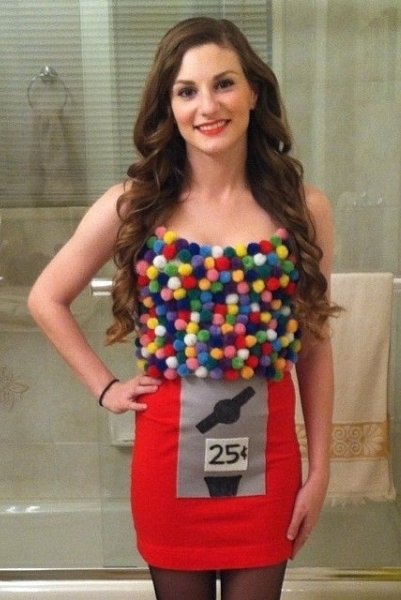 For crafty teens, you can make your own Halloween costume! A positively adorable idea is this gumball machine dress.
---
3

The 80's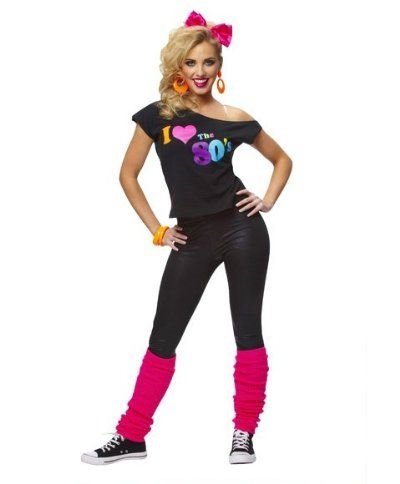 The 1980's is a great decade to play up and make extremely dramatic! As an added bonus, this outfit is one you can easily create all on your own!
---
4

Human Slurpee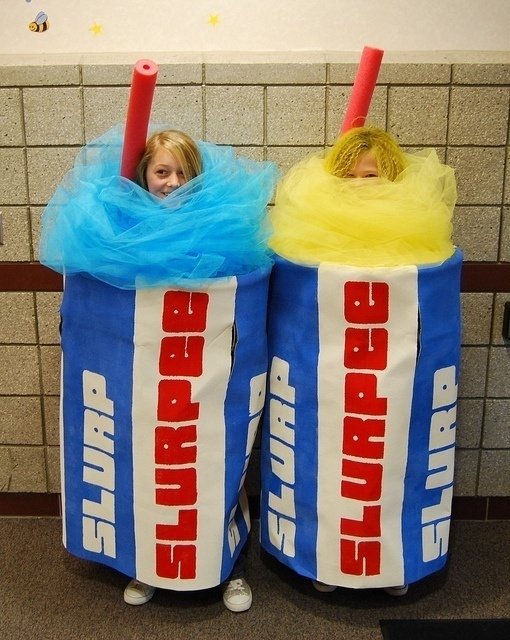 A silly, fun costume option is one like this—a giant Slurpee!
---
5

M&M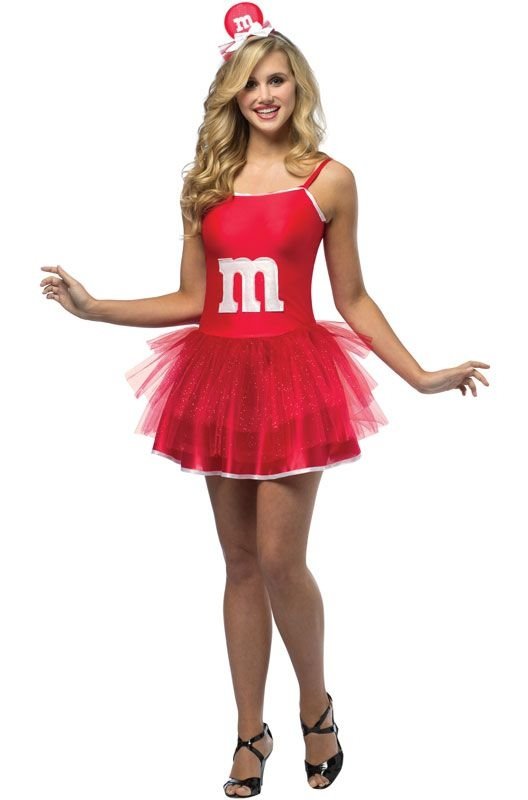 If you're a true fan of these candy-coated chocolates, you should consider dressing up as a frilly M&M this Halloween!
---
6

Steampunk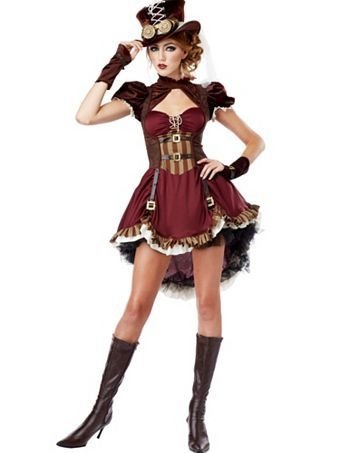 For some teens, this steampunk costume is a little bit mature, and I wouldn't recommend wearing it to school. But it can always be made more modest with some tights or leggings!
7

Nerd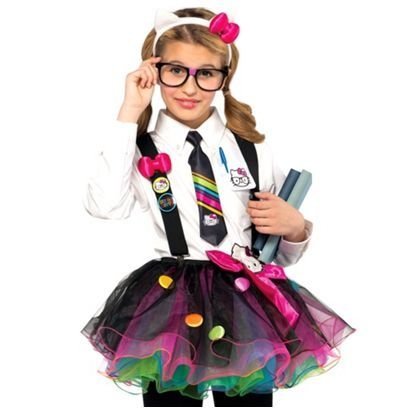 Another costume you can easily assemble at home is a nerdy costume! This one focuses on Hello Kitty paraphernalia, but you can incorporate any of your nerdy obsessions!
---
8

Mad Hatter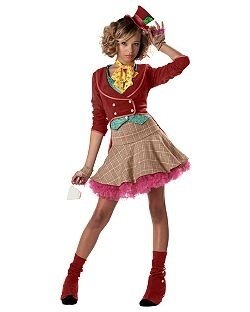 Like like the Cheshire Cat costume from before, Alice in Wonderland fans will love this chic, revamped Mad Hatter costume!
---
9

Cake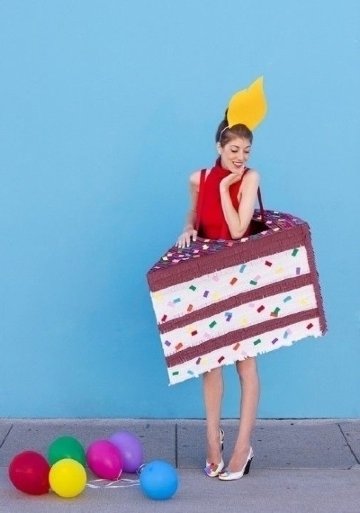 Celebrate your favorite treat with this quirky costume!
---
10

Glamorous Goddess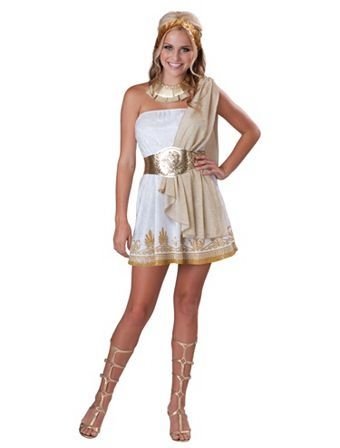 .
Get all glitzy and glamorous in this golden Greek Goddess costume!
---
11

Cookie Monster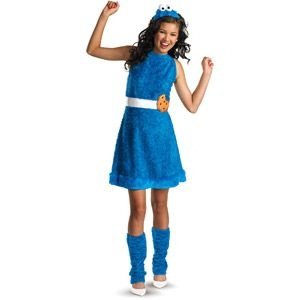 Who didn't adore the Cookie Monster growing up? To reminisce in your childhood, you can dress up as a cuter, less hairy version of the Sesame Street character!
---
12

Dorothy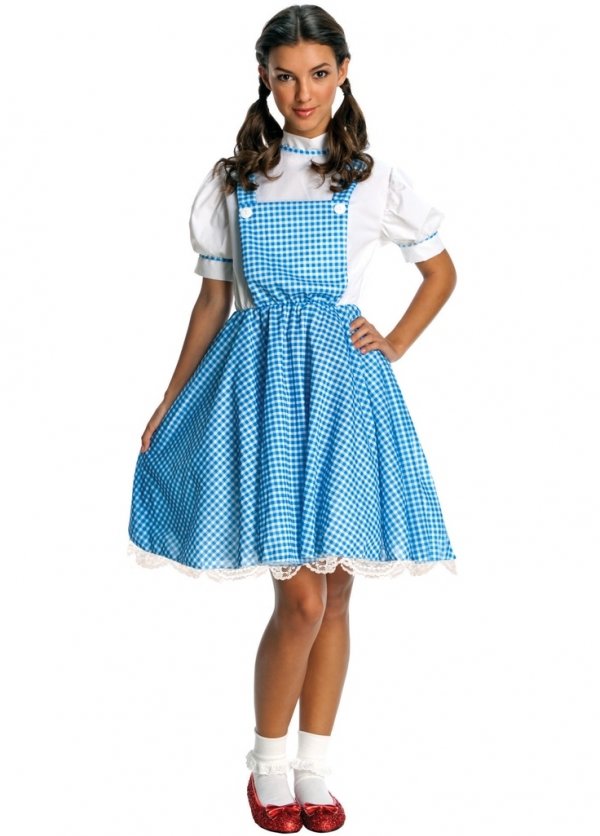 If you always loved "The Wizard of Oz", maybe it's time to embody your childhood hero and dress like Dorothy for Halloween!
---
13

Little Red Riding Hood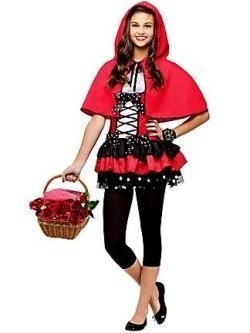 Little Red Riding Hood is a classic Halloween look for teens! However, where many costumes take a more sexual slant on the costume, this one maintains modesty.
---
14

Snow White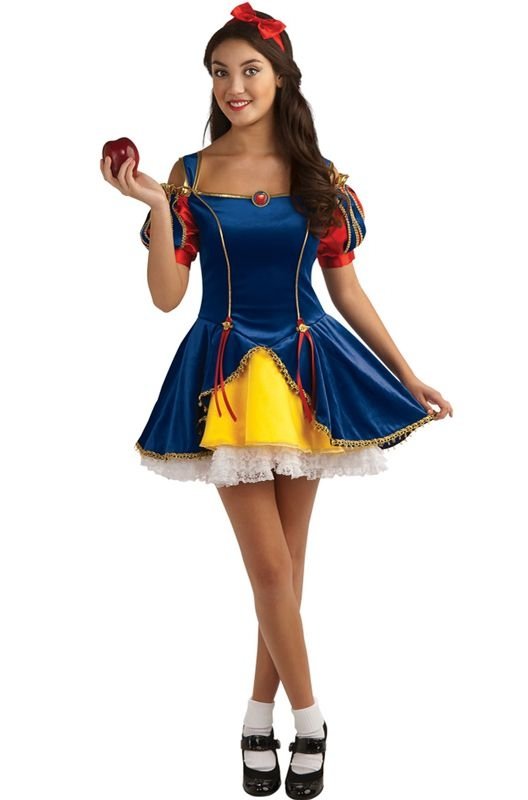 Another traditional costume is Snow White, but somehow this adorable costume shines above the rest! Better break out your red lipstick and red apples to complete this Halloween ensemble.
---
15

Zombie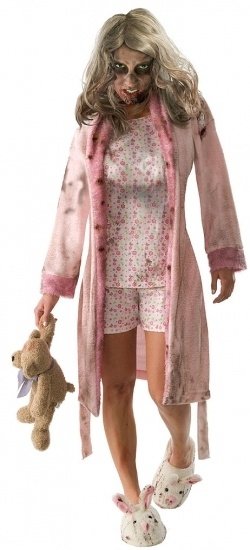 Lately, zombies have been all the rage! There's certainly no shame in jumping on the bandwagon with this recent craze.
---
16

Huntress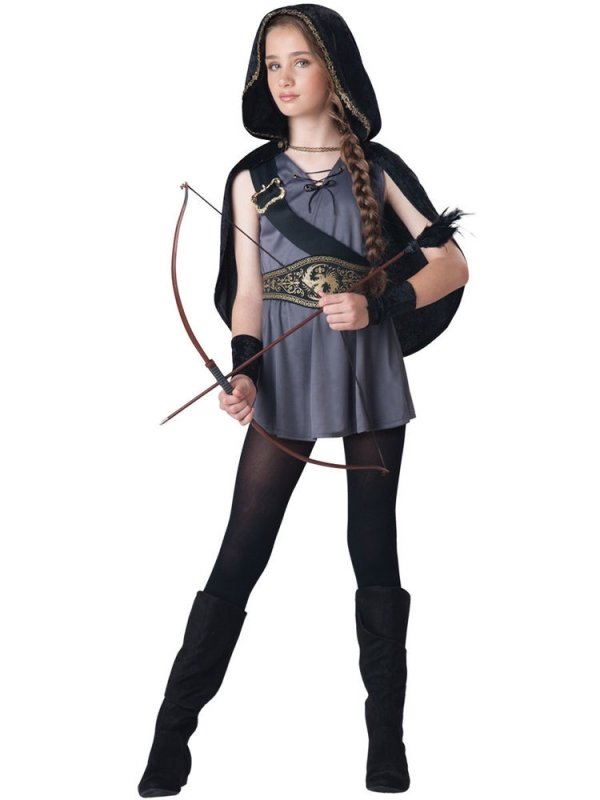 Whether you feel like Robin Hood or Katniss Everdeen in this costume doesn't matter... you'll look fierce and fabulous either way!
---
17

Pocahontas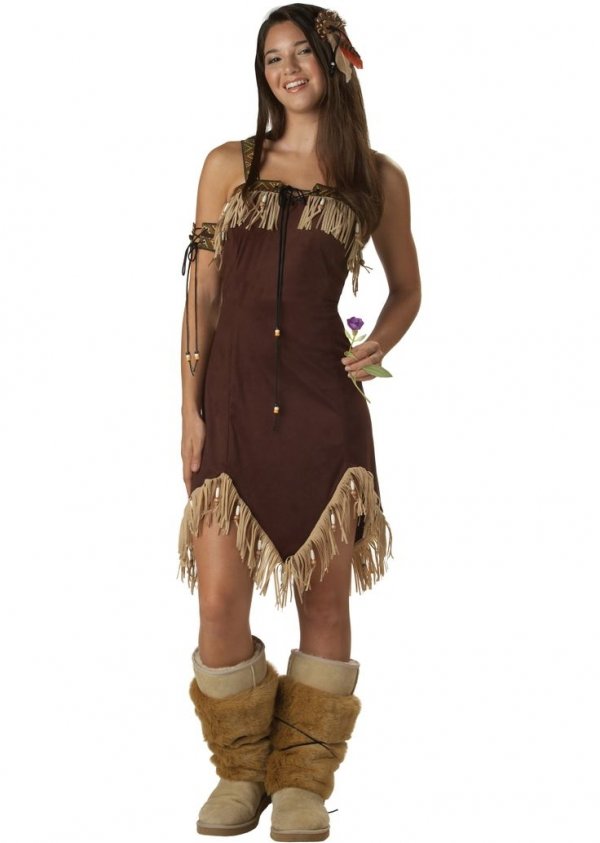 There are hundreds of variations on the Pocahontas costume, but this one, complete with fringe and fur boots, is my favorite so far!
---
18

Alice in Wonderland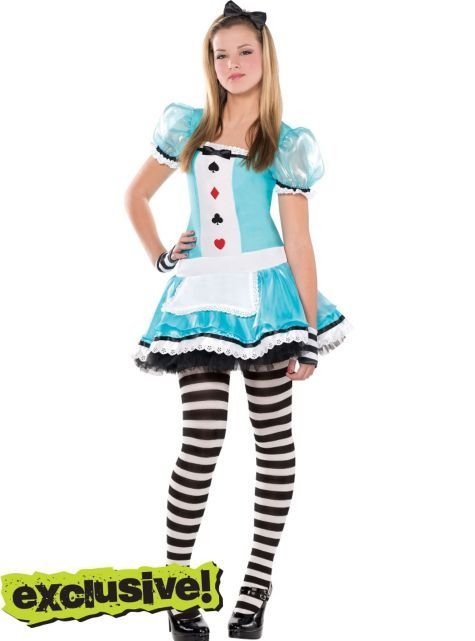 This funky take on Alice in Wonderland will certainly turn heads this Halloween! It's cute like the Cheshire cat costume from #1 but not too much.
---
19

Day of the Dead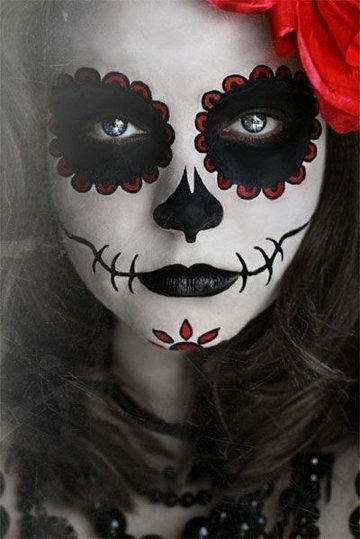 You can get a head start on the Mexican holiday "Dia de los Muertos" or "Day of the Dead" by painting your face like a beautiful skeleton on Halloween.
---
20

Black Cat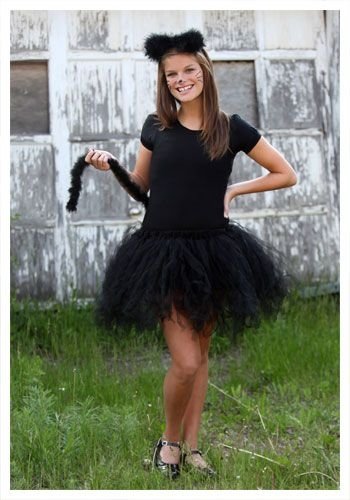 Black cats are supposed to be bad omens, but there's nothing bad about this purrfect teen costume! If the Cheshire cat costume isn't for you, try a simple black cat costume like this.
---
21

Rock, Paper, Scissors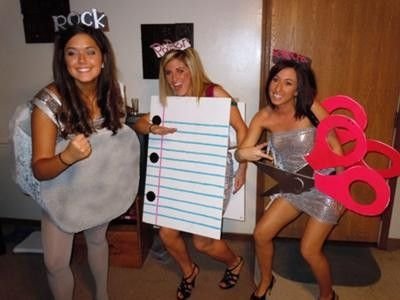 If you have two friends willing to do a group costume, why not dress up as rock, paper, and scissors?
---
22

Car Hop Girl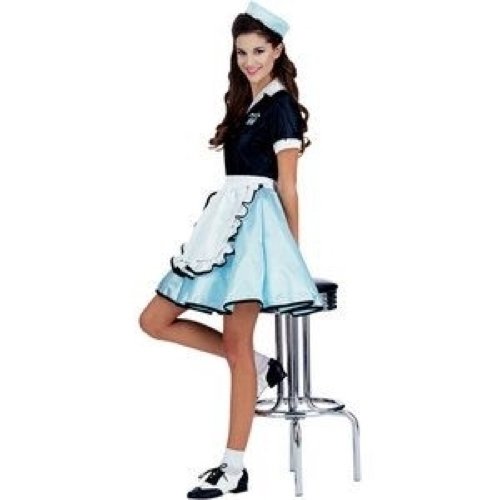 I adore this charming, 1950's outfit! If you're vintage at heart, consider this as your costume.
---
23

Crayola Crayon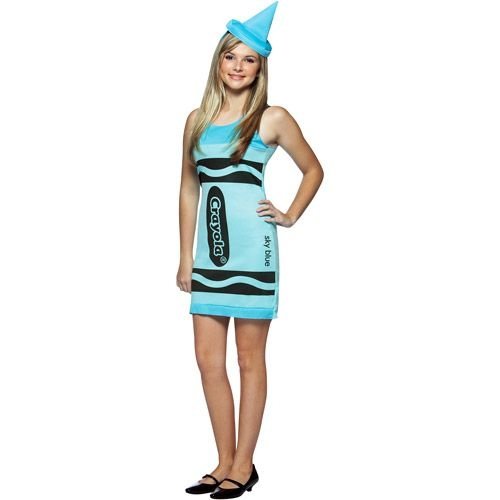 This costume comes in a variety of colors, so you can dress up as your favorite crayon this year!
---
24

Morton's Salt Girl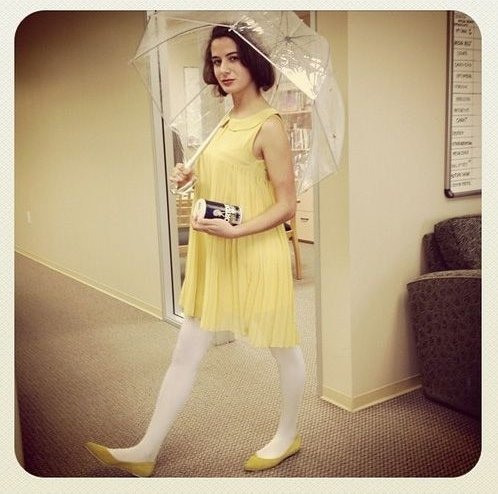 This costume does mean walking around with salt all day, but the outfit is so cute it's definitely worth the unconventional accessory!
---
25

Voodoo Doll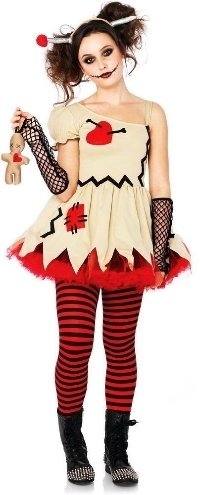 This costume is frightening, but not too scary, and still cute!
---
26

Sassy Chucky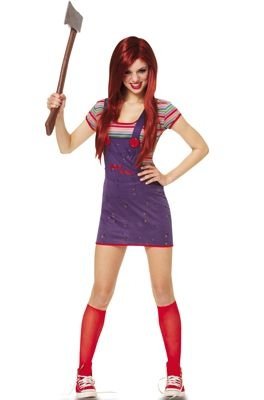 Even scarier is this Chucky costume! But it's more sassy than terrifying, and not creepy enough to make children run away crying when they see you.
---
27

Monster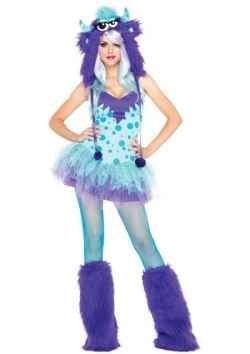 You're never too old to be a classic, terrifying monster for Halloween! Well, maybe more cute and cuddly than terrifying.
---
28

Tootsie Roll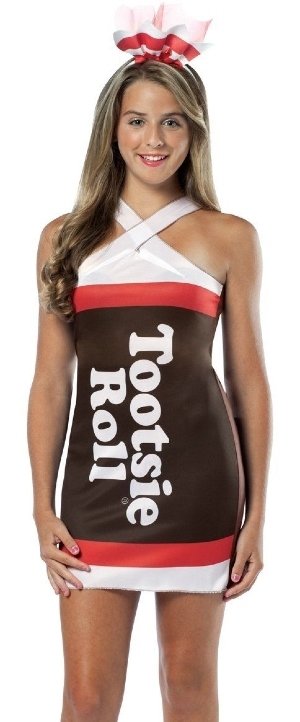 Halloween is the only holiday dedicated to candy, so it's only sensible to dress accordingly!
---
29

Flapper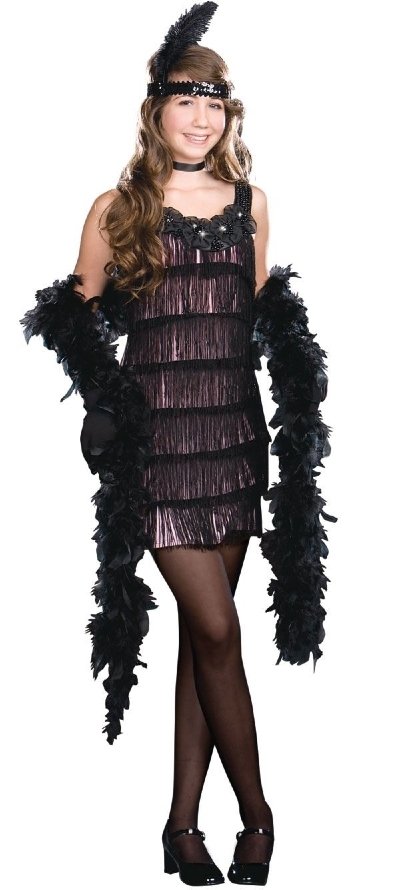 This glamorous costume will earn you much praise from your friends when you appear at any Halloween parties wearing it!
Halloween is meant to be a fun time, but sometimes the hunt for the right outfit can be stressful. Did you see any Halloween costumes you want to wear, like perhaps the cheshire cat costume? What other ideas for Halloween costumes do you have?
---
Comments
Popular
Related
Recent